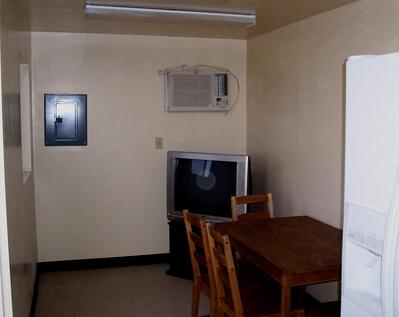 Repurposed shipping containers have been used for storage and temporary or permanent work/living spaces since the 1930s. They continue to be popular with individuals and organizations that require a safe place for people and/or valuables during a project, a move, or an expansion.
Here are just some of the safe places that have been created using repurposed shipping containers:
Worksite offices
Auxiliary space for game rooms, music studios, exercise rooms, tack rooms, workshops, home offices, storm shelters, wine cellars, tool sheds, etc.
Concession stands
Housing for workers
Disaster shelters and temporary housing
Sleeping quarters for fire-fighters
Overflow for prisons
Temporary classrooms
Camp lodging
Worker housing
Medical and emergency clinics
Shower houses, offices, and activity centers at parks
3 Considerations for Your Shipping Container Safe Place
Here are three things to consider when creating a safe place for your organization:
1) The integrity of the space.
Is the space water and wind tight? Can this space withstand the elements that it may be exposed to? What sized space is required?
2) The history behind the use of this space.
You need to expand your business and/or inventory, you need a temporary mobile office space, you need sleeping quarters for your long-term temporary employees. Identify your unique needs for the space both now and in the near future. Will the structure be able to accommodate these needs?
3) The ability to provide additions for comfort or use.
If your items are heat sensitive, can you regulate the temperature? Will you be able to control humidity? If you need to provide a mobile workspace for your construction site, is electric possible? Would you be able to add doors, windows, air conditioning?
Repurposed shipping containers are available in various sizes and grades and can be modified for a multitude of purposes, temperatures and environments. They may be just what you need for the creation of your safe place. You just need to know the right questions to ask.
Learn More: