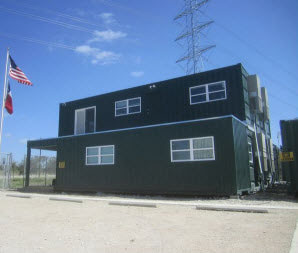 At Falcon Containers, we like to think of ourselves as the small company who provides a big environment for our employees to grow, think, produce, explore, and have impact.
Our recent growth in all phases of our business has allowed us to grow our staff as well. We have brought people into our company from varied backgrounds since our inception in 2003. From administrative staff to sales to our production team, professional backgrounds have come from a variety of industries. The size of companies that our employees have worked for in the past has also been widely different. Major corporations, industrial leaders in their fields and even individuals with prior experience in working with the US Government are currently a part of our Falcon staff.
A recent addition to our production staff, Mike Marques, is an example of an individual that has made the transition from a big company culture to the Falcon nest. Mike was recently hired as our Production and Manufacturing Manager and will be based at our Falcon Containers headquarters here at Area 51. Mike brings almost 20 years of experience in manufacturing from some of the worlds largest automobile and technology manufacturers in the country to Falcon. Mike's tenure at Motorola, Samsung, Texas Hydraulics and Toyota Motor Manufacturing has brought a breadth of experience to the production line process which has resulted in immediate impact at Falcon.
With a 'take charge' attitude and the ability to get up to speed quickly, Mike has staffed his department and effectively put in a documented process to the production line. The result being the completion of a significant phase in the production process for our recent military contract with Cannon Air Force Base.
Mike's responsibilities include the management of our production staff and ensuring that volume, cost, and quality standards are achieved. That big industry experience has translated to the implementation of processes that have assisted in the increased production goals for Falcon Containers and we are excited to see the continued big impact that Mike will have on our overall business goals.
We want to welcome Mike Marques to our management staff and to the small company Falcon Container culture. If you would like more information on our company and the Falcon Culture, please visit our About Us page for a wealth of information on staff, job opportunities and recent news.