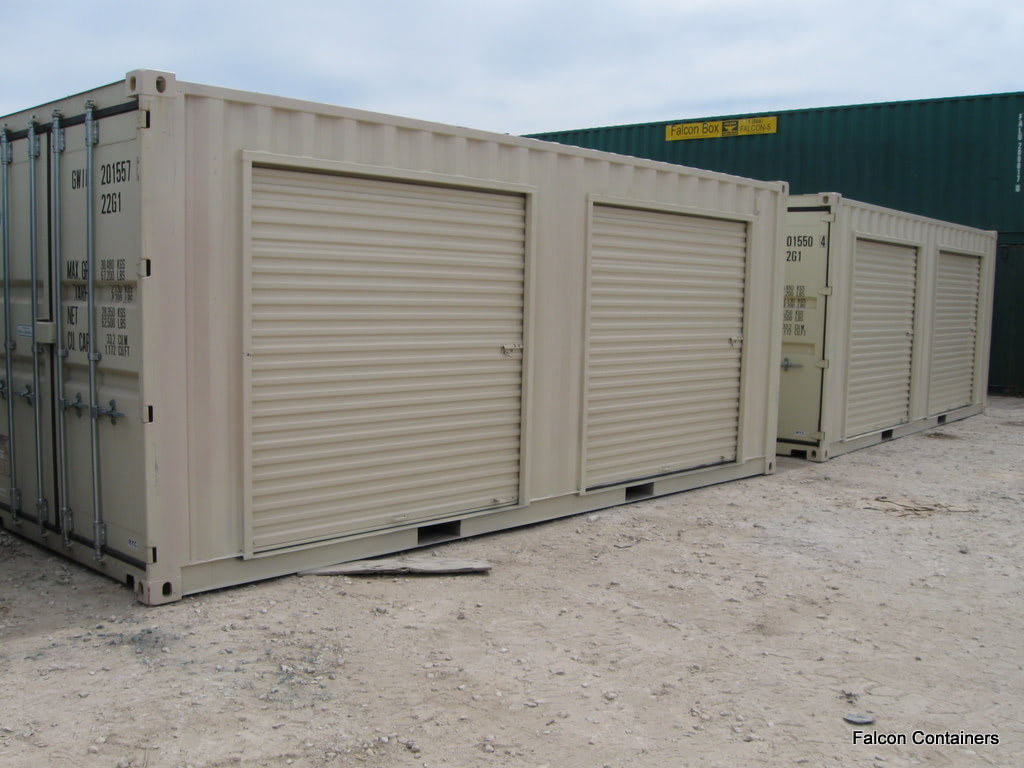 Storage is a constant concern in the agriculture business, whether it's storing large amounts of animal feed or having somewhere to keep farm equipment. Farm storage needs are often quite specific; farmers report needing features such as:
Resistance to weather patterns such as rain and wind
Portability
Durability
Easy to maneuver
Steel shipping containers fit all of these specifications and more. With portable storage buildings, you know that your farm equipment is secure and protected from the elements. At the same time, Conex storage containers are quite versatile and portable, meaning that you can use them in different ways as your needs change.
Safe and Secure
The biggest factor when choosing a storage solution is simply how effective it is at storing things. Portable storage buildings excel in this respect. They are:
Highly durable - shipping containers are designed to withstand harsh sea conditions
Certified wind resistant
Certified water resistant
Outfitted with rugged, secure latch gear
Easy to Move
And if you move from location to location frequently - for example, if you alternate fields by season or years - you don't have to let your storage space go unused. Shipping containers are easily transported through normal means using standard sized trailers and equipment, which means that you can easily move your storage containers with you.

Multi-Purpose
Since shipping containers are portable and durable, they can be repurposed for different needs as they arise. For example, if you store certain items on a seasonal basis, you can alternate what you store in the same shipping containers throughout the year. You can also use the container as the primary structure for a larger building by extending rooflines to protect additional space from the elements.
Rent or Buy?
Finally, portable storage buildings can be either rented or purchased depending on your needs. For example, if you have an unusual overflow of feed that needs to be stored for just a short period, then renting may be the best choice. If you consistently need a certain amount of storage space, then you'll want to simply buy the necessary amount of containers.

Portable storage buildings can be modified in several ways to meet your particular needs. For example, if you move large equipment in and out of the container, you can add a large roll-up door for easier maneuverability. If you need your items kept in a climate-controlled storage space, Falcon Cool Boxes are equipped with insulation and an HVAC system to keep the box at a regulated temperature and humidity level.

To learn more about using shipping containers for storage, please contact Falcon Containers by clicking here.