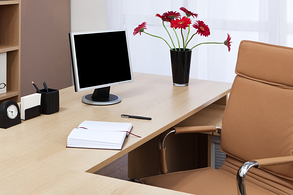 For people in remote areas whose job locations can change rapidly, a mobile field office can make work so much more manageable. From a level of convenience, a mobile office allows you to work from the same environment, with the same set-up, wherever you are. From a more logistical standpoint, a mobile office allows you to safely transport all your files and equipment to wherever your current project is located. In industries such as oil, gas and mining, mobile offices are practically a necessity.
Easy Transport of Container Offices
A mobile office space made from a modified shipping container can be easily transported from location to location, even if the areas you work in are out-of-the-way. Shipping containers are made for use in normal transportation channels, and all that's needed for set-up is a flat surface. This means that moving your office is often easier than moving other equipment to and from the site.
Shipping containers are naturally durable and weather resistant; they are designed to withstand lengthy and frequent transports. This means that there is no need to worry about damage to the structure of the office with routine transport. And as long as you properly secure your gear, the container can handle carrying plenty of weight.
Security in Mobile Container Offices
With any office, the safety of your equipment and your clients' information is of key importance. Mobile shipping container offices can be more secure than traditional offices, thanks to heavy gauge steel exteriors.
Shipping containers also keep the office physically secure. Because they are made of durable steel, they are effective at keeping out many common pests, such as rodents. In addition, they are wind and water resistant, meaning that you don't need to worry about water damage or instability during a storm.
Mobile Office Comfort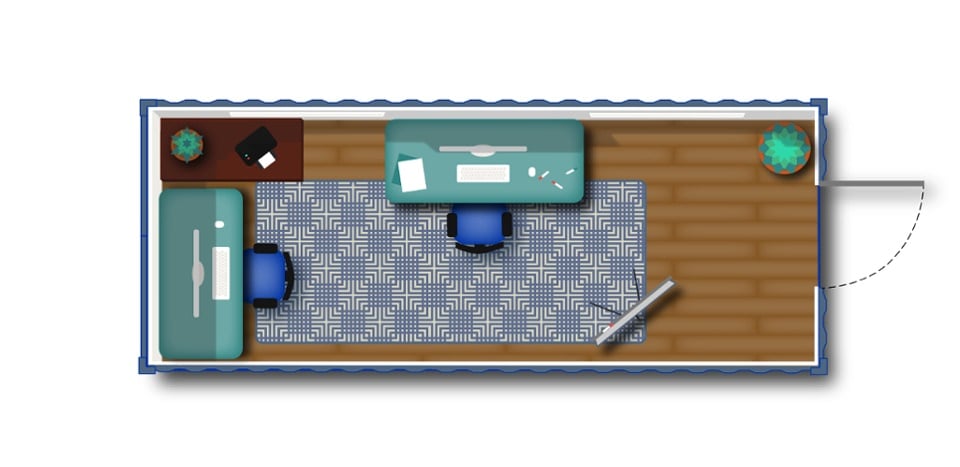 All mobile shipping container offices are equipped with the basic necessities of an office - electricity, phone lines, and Internet to allow for general operations to be performed. Beyond that, modifications can be made, and container offices can be just as convenient and comfortable as traditional offices. Common modifications include:
An HVAC system to protect equipment and keep employees comfortable even in extreme weather
Windows to let in plenty of natural light and fresh air
Additional personnel doors for easier access
Custom flooring or special interior painting to make the office feel more welcoming
Shelving and other fixtures for more productive work space
If needs change down the line, new container offices can be added by stacking or joining multiple containers
To learn more about container offices, give us a call at 877-704-0177. You can also browse our field-tested floorplans.