Storage Containers for Yard Equipment and Workshops
Weather-resistant storage durable enough for the outdoors
Expand your storage options beyond the garage; shipping containers offer secure storage for your high-value equipment. Plug and play lighting, shelving and electrical outlets turn containers into a stand-alone space for maintenance equipment and hobbies. Unlike the time-consuming stick-built structures, containers arrive on your land ready for use.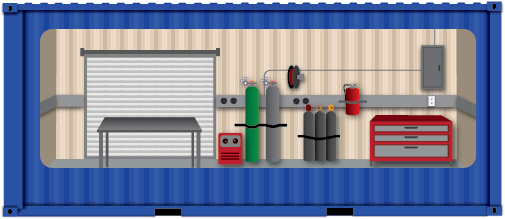 Key Modification Options: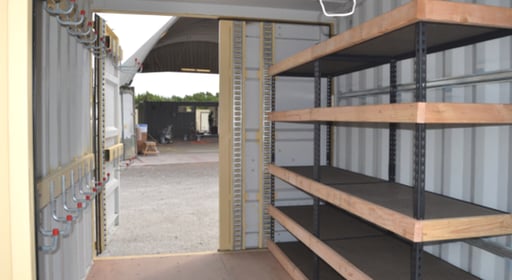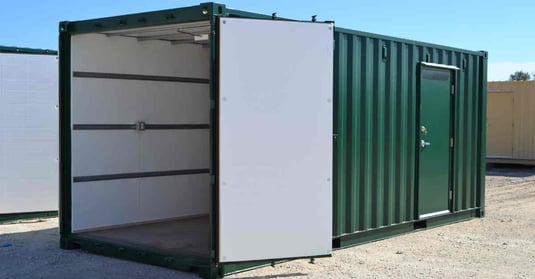 Shipping container storage for large properties
Climate and humidity controls protect paperwork from mold and equipment from rust, and steel walls keep your high-value items secure against rodents and theft.
Consider building a container-based:
Garage for a spare car, ATV, or motorcycle.
Weld shop.
File room for documentation.
Landscaping equipment shed.
Container-based workshops
When you need space to store equipment and to make quick repairs, a shipping container with shelving, lighting, and a workbench makes an excellent workshop. Reclaim your guest house or garage by moving the tools for your hobby into a shipping container workshop. Steel walls and carefully selected personnel doors also create a secure space for hunting and fishing equipment.