Guide: 7 Reasons the Oil and Gas Industry Uses Modified, Steel Shipping Containers
Fill out the form to download the guide.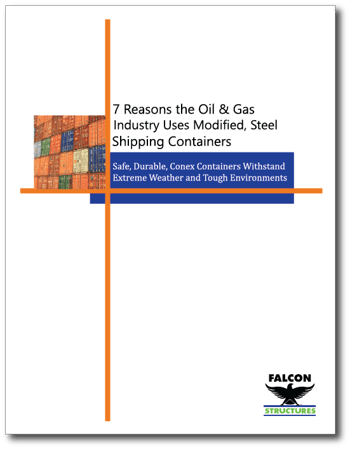 If you have questions regarding how Falcon's shipping container solutions can keep your workers safe, while improving cost efficiencies, give us a call at 877-704-0177 or contact us online. We're here to help.