20' Storage Container - Technical Specs
Extra storage without taking up a lot of space.
Our 20-foot storage containers provide approximately 160 square feet and 1,250 cubic feet of portable storage space, but only takes up the equivalent of one parking space.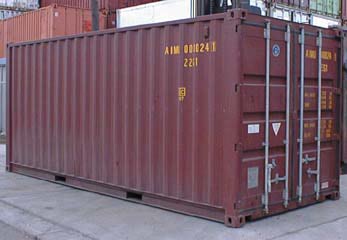 Exterior container dimensions:
20' (L) x 8' (W) x 8.5' (H)
Interior container dimensions:
19'4" (L) x 7'8" (W) x 7'9" (H)
Square footage:
Approx. 150 sq ft
Cubic footage:
Approx. 1200 cu ft
Approximate Weight (empty):
5,140 lbs (2,330 kg)
This ISO standard portable storage container requires no foundations or structural assembly. It is wind and water-tight to protect your things from the elements. All of our 20-foot storage containers are heavy-duty because they are built with:
16 gauge vertically corrugated galvanized steel
Double, asymmetrical steel doors with ground-level entry
Heavy-duty, marine-grade wood flooring
Die-stamped steel roof
We know your things are important to you. Our shipping containers help keep them safe while they're stored until you're ready to use them again.