Case Study: Air Cargo Container Office for Lockheed Martin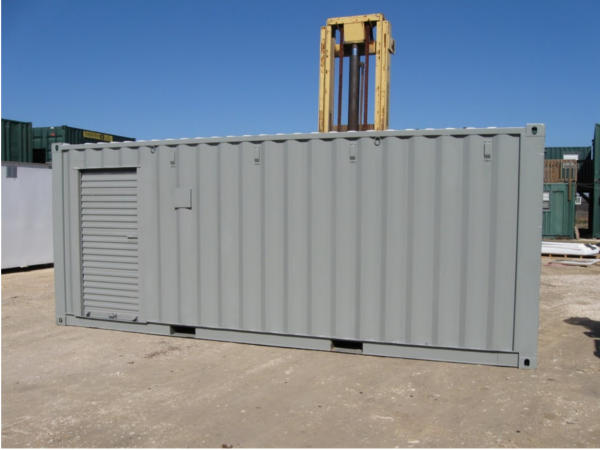 Lockheed Martin, a leading company in aerospace technology and global security, needed a mobile field office and workshop. They contacted Falcon Structures to create a portable office out of modified shipping containers that could fit on an airplane.
Key Goals: Creating an office that could travel by plane
Lockheed Martin needed a portable shipping container office and workshop that could be transported by plane. Unfortunately, standard storage containers are too tall for airplane cargo height limitations.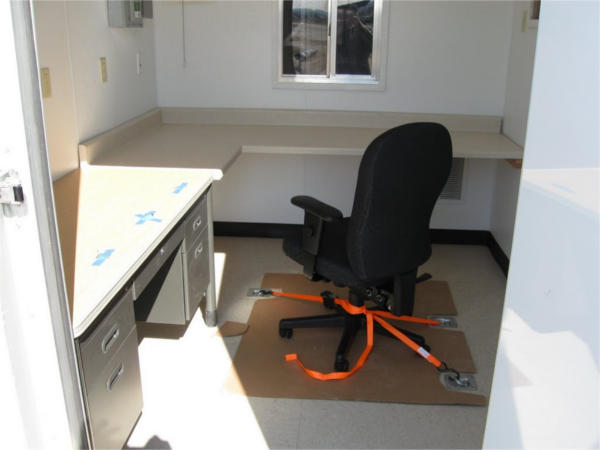 The Solution: A custom sized shipping container office
Falcon Structures trimmed two shipping containers by half a foot. They also needed to ensure that all additional features were flush with the container. None of the window casings, handles, panels or hook-ups could stick out over the edge of the container. Because we modified the container to fit within air-transport size limits, Lockheed Martin could easily load and fly their portable shipping container office and workshop as standard airplane cargo.
Key Features Included:
Strict compliance to air-transport size limits.
Stanley Vidmar cabinets.
Marine-grade doors.
Water-tight electrical connectors.
Clean and professional finishes specially designed to not crack during transport.