Case Study: Border Patrol Housing
A prime contractor for the Department of Homeland Security needed mobile workforce housing that could hold-up to frequent relocation along the United States border.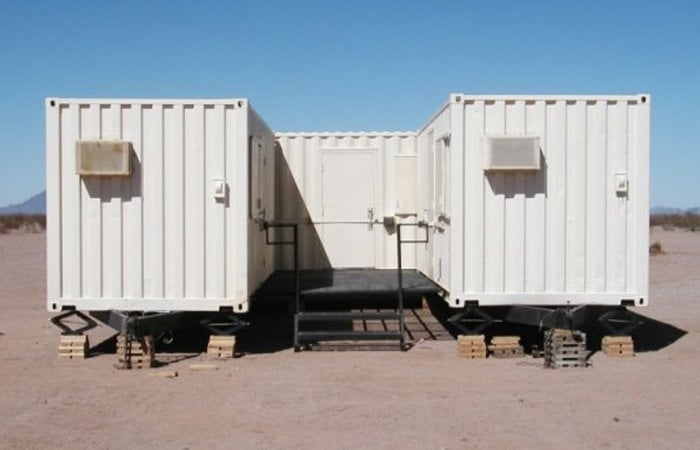 Key Goals: Durable and mobile workforce housing
The Department of Homeland Security needed workforce housing for border patrol agents, but traditional mobile housing options were not as secure as the agents would have liked. Additionally, mobile homes quickly fell out of repair over the course of frequent moves. The space needed to be secure and durable, yet mobile and comfortable.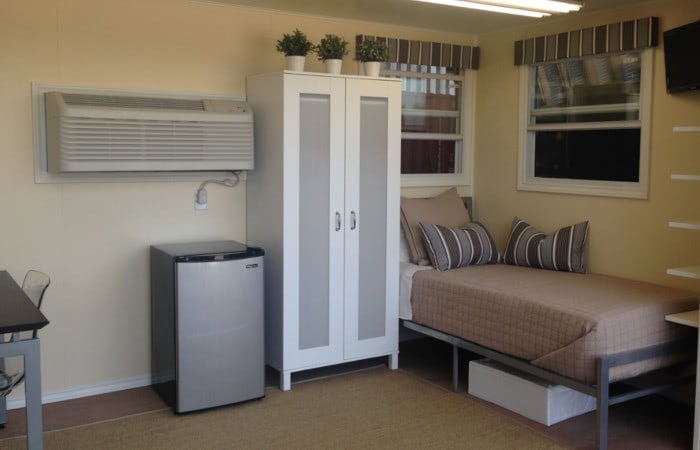 Key features included:
Easy-to-use utility connection ports for electricity and plumbing.
Bathrooms with showers.
Kitchenette and living room areas.
Climate-control systems.
Custom chassis.
The Solution: Chassis-mounted shipping container living units
Falcon Structures transformed three 20-foot shipping containers into transportable border patrol housing that was more secure and durable than mobile housing. One unit became a bunkhouse for six. The other two units became restroom, kitchen and living room facilities. We mounted the three units onto custom chassis to enable regular relocation.