Case Study: Mobile Shipping Container Server Room
Phoenix Petrocorp needed a mobile server room with climate control to protect their technology assets. Unless servers are kept in a climate-controlled space, they risk overheating and permanent data loss.
Key Goals: Create a Secure Climate Controlled Server Room in the Field
Phoenix Petrocorp planned to move their data center to various petroleum drilling sites. The mobile server room had to be portable. Because servers exude a significant amount heat yet operate best at a specific temperature, Falcon Structures needed to create a custom climate controlled space.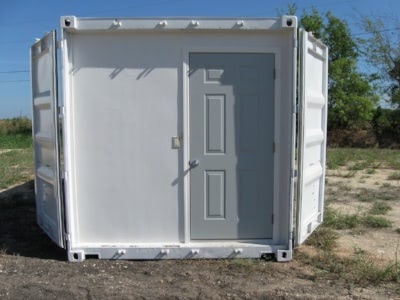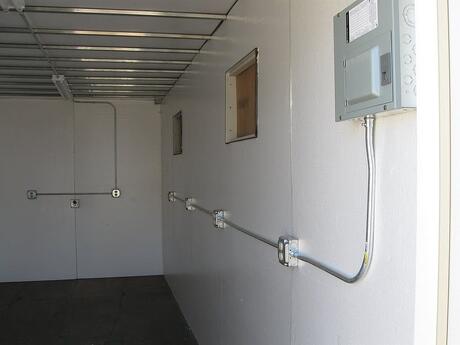 The Solution: A 20-foot Modified Shipping Container Server Room
Falcon Structures modified a standard climate controlled storage container into an industrial control room. When transporting the container from site to site, the cargo doors keep the contents secure. Onsite, the cargo doors open to a convenient personnel door in an insulated wall. Employees have easy access to the servers without compromising energy efficiency or the internal temperature.
A shipping container data center proved to be more cost effective than a stick built instrument building, and ready for the heat loads of Texas oil country.
Climate Control that Travels with the Data Center
Shipping containers make portable server rooms and data centers that can stand up to years on the road. Plus, standardized ISO sizes means no extra trucking fees for over-sized loads.
Key features include:
Additional insulation.
Field tested HVAC systems.
Outlets and plug-and-play utility ports.
An insulated wall with a personnel door behind cargo doors.