Inplant Storage Containers for Warehouses
Custom modifications create a faster, easier way to access you storage.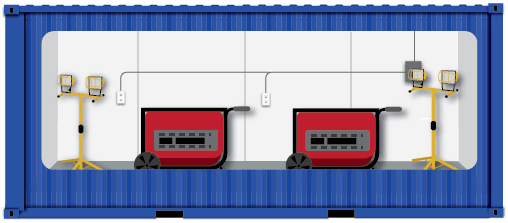 Secure storage space can be added to your parking lot or warehouse floor in less an hour. Instead of constructing new sheds or rooms, a mobile container space can be placed via forklift with minimal disruptions to your business. Modified shipping containers are a perfect fit for warehouse and marina storage. Businesses enjoy peace of mind knowing that shipping containers will prevent theft and shield goods from rain, sleet, snow and pests.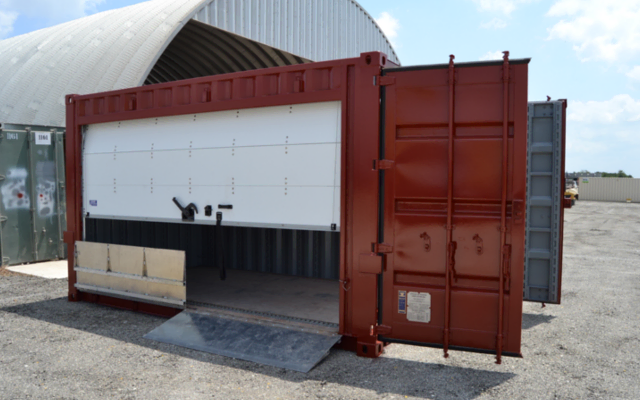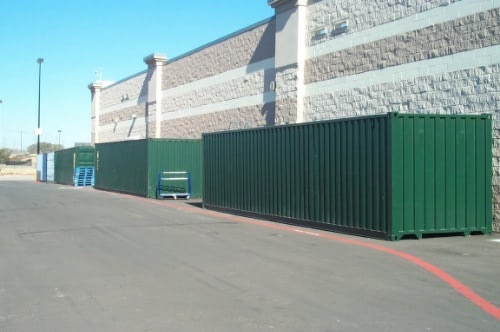 Why choose shipping container storage for your warehouse?
Mobile conex container storage are ideal for warehouses for the following reasons:
Speed. Once the truck carrying your storage container pulls up, a forklift can place it in your facility in less than an hour. Production lead times are usually around eight weeks.
Mobility. You may choose to keep the container on a chassis, for fast relocation via towing. Even without a chassis, a forklift can quickly lift and relocate the storage container as needed.
Security. You won't need to worry about your files and computers once they're locked behind the steel walls of shipping container.
Minimal Site-Prep. Installing a shipping container storage will create minimal disruptions for your regular operations. You can place the container wherever there's a flat, dry, and level surface—no foundation necessary.
Special chassis mounting for dock level storage in warehouses.
Mounting a storage container on a chassis gives container-based storage spaces enough height to be level with most warehouse loading docks providing obstacle free access for supplies. Plus, if you need to relocate your container on a busy day, you can simply hitch the container to a truck and tow it elsewhere in the parking lot.