Case Study: Mobile Oilfield Man Camp for Kinder Morgan
Kinder Morgan needed field office space and storage solutions for three different oilfields in remote areas of Texas. The portable offices needed restroom facilities for office personnel. They also needed to control temperature and humidity.
Challenge: Create Container-Based Ground Level Offices and Storage for Remote Oilfields
The third largest energy company in North America, Kinder Morgan, needed to create ground level office and storage locations in remote areas of Texas for three different oil-drilling locations. These structures needed to include bathroom facilities and moisture control.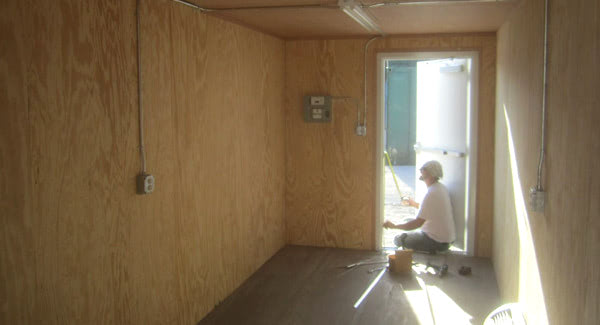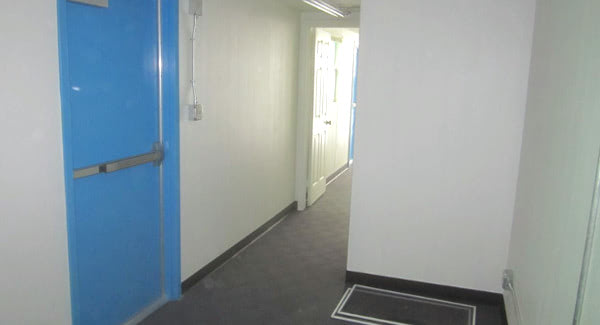 Solution: Shipping Container Offices and Storage
Each of the oilfield locations received three modified shipping container structures: one 40-foot Falcon office box with restroom facilities and two 20-foot storage containers to be used as tool sheds. To create the field office, Falcon Structures started with a 40-foot open container office and added a bathroom with an additional personnel door. We also retained the standard cargo doors for easy furnishing.
Because the storage containers didn't require a full climate control system, we selected insulation for the walls and flooring that would cost-effectively control moisture. Falcon Structures also lined the walls with plywood so workers could install hanging fixtures for tools.
Mobility that Lasts Decades
Modified shipping containers are easy to transport to new job sites thanks to standardized sizing, corner castings ready for crane rigging. Kinder Morgan currently uses their shipping container units at three different remote locations.
Key Features Included:
Climate control.
Plug and play electricity.
Roll-up doors and personnel doors.
Interior plywood walls.