Case Study: Mobile Container Garage for a ProAm Car Racing Team
Black Swan Racing is a ProAm (professional-amateur) sportscar racing team. They push high performance vehicles like the Porsche 911 GT3R to the limit by competing in endurance races sometimes as long as 24 hours. To participate in races, they need to move their cars and tools around the globe.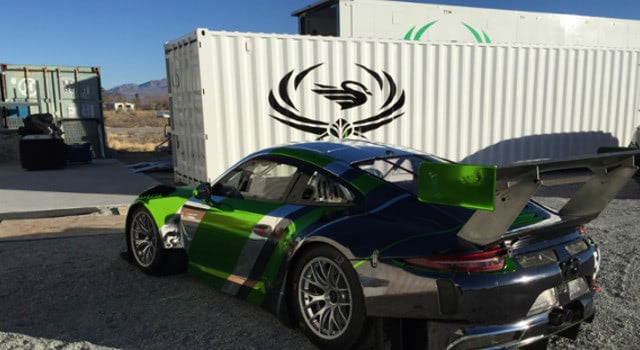 Key Features Include:
Aluminum walls and flooring for a polished looking (and pest-proof) finish out
Racks to clip-in modular tool cabinets for efficient organizing and set-up.
220V outlets so the team can work right out of the garage.
Climate control so Black Swan Racing knows their cars and equipment will stay in top shape, even in hot climates.
A clean exterior paint-job to show the competition that Black Swan is the kind of team that pays attention to the details and wins races.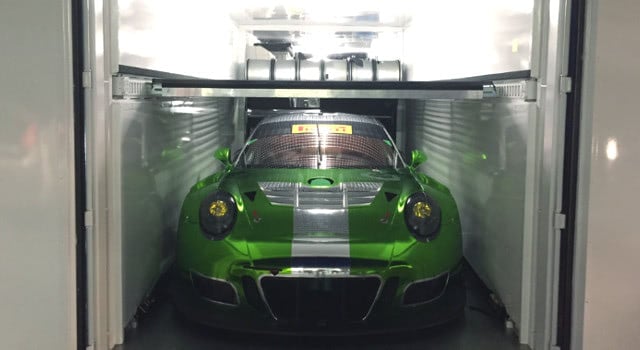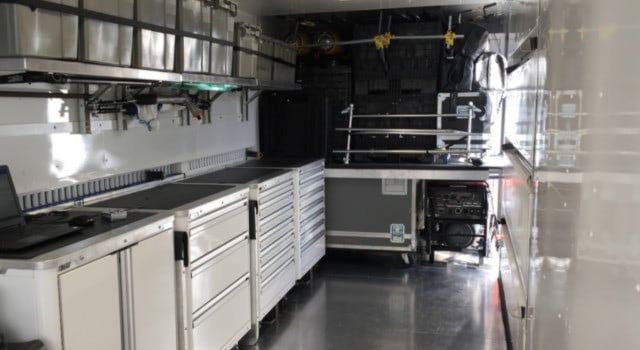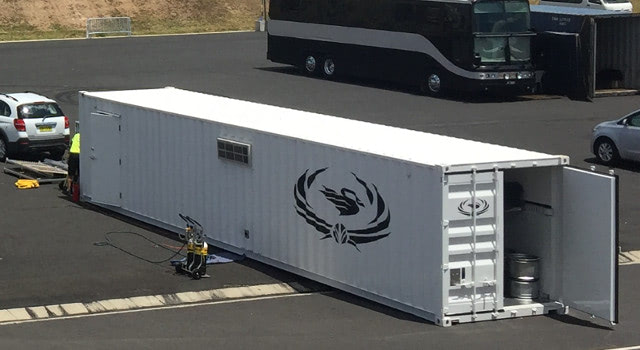 As participants in the Inter-continental GT Challenge, Black Swan needed to transport their cars from Bathurst in Australia, Spa in Belgium, Suzuka in Japan, and Laguna Seca in California. While many racing teams use a plain, unmodified shipping container to move their vehicles overseas, Black Swan Racing decided they wanted something more. They wanted their shipping container to become a mobile garage that would keep the team organized and look sleek at the race track.
The Solution: A Custom Designed Container with an Aluminum Finish-Out
Falcon Structures ensured the mobile garage could easily move through customs by installing a pest-proof aluminum finish-out with spray foam insulation. In addition to climate control, the container also includes 220 V outlets for Black Swan's power tools.
Key Challenges: Efficient Garage Space that can Clear Customs
Race tracks often have limited garage space or "paddock" on-site. Black Swan wanted to bring an organized garage space—tools loaded and ready to go—overseas with their car. The garage needed plug-and-play electricity for lighting, power tools, and HVAC.
Ease of international travel was also a top priority for the team. To avoid additional paper work and potential hold-ups associated with clearing lumber products at customs, Black Swan Racing's container needed an interior finish-out with no wooden framing.