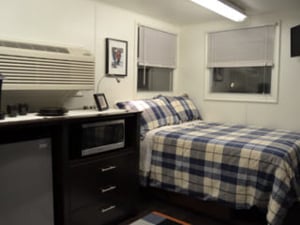 Before they were used to build trendy shops, bars, and eateries, Conex structures were already getting the job done for construction engineers and other rig site professionals. From Bakken to the Permian Basin, oil and gas workforces have used Conex containers as temporary workforce housing, recreation centers, cafeterias, infirmaries, etc.
So what's changed? Oil prices are falling. Rigs are coming offline. Legacy wells are doing more with less, and improved technology is making it possible…to an extent.
But existing wells can't sustain their current production pace forever. When development of new oilfield man camps resume, containers will prove to be the most solid choice for temporary workforce housing at rig sites. Here's why:
Drill Site Reclamation
The ultimate goal of every drill site reclamation process is to restore the original ecosystem—including wildlife, vegetation, and natural waterways. Any structural decision that can minimize land surface disturbances is a huge help in preparing for fast, successful reclamation. Prior to construction, the use (and subsequent removal) of temporary workforce housing should be outlined in your site reclamation plan.
Using recycled shipping containers as rig site housing units is one of the easiest ways to expedite abandonment and reclamation. Containers do not involve any of the digging that's required for traditional footers, nor the pouring of a concrete foundation, which contributes to greenhouse gas emissions. Instead, container housing can be placed on any level plot of land.
Conex structures are easy to transport and reuse at other drill sites. Time and again, we've seen how these minimally invasive, highly portable housing units help communities reclaim abandoned sites.
Scalable Housing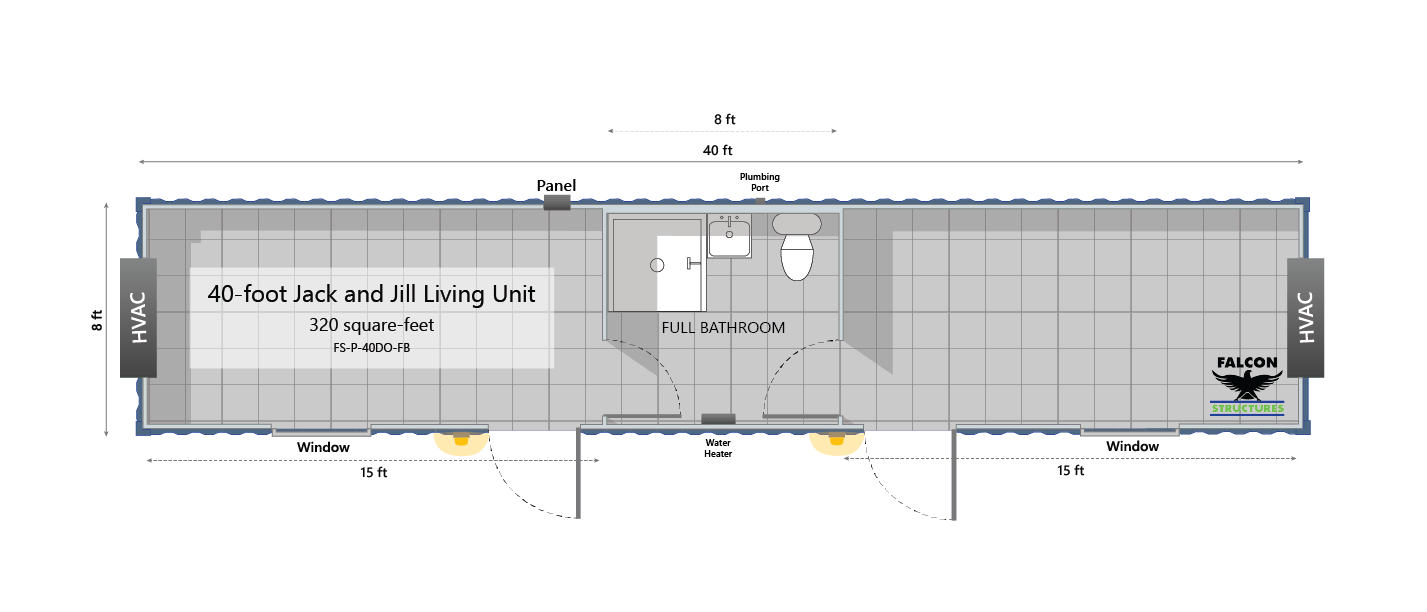 Oil and gas drill sites can't run without rig crews: leasehands, floorhands, motorhands, derrickhands, rig managers and well-site supervisors. Indeed some of the biggest U.S. plays attract tens of thousands of workers—practically overnight. The town of Williston, North Dakota, for example, has seen its population climb from less than 15,000 to nearly 70,000 residents, in the last five years alone.
Town leaders constantly struggle with questions about housing availability (rag-tag RV/camper parks don't win any points with town residents, nor do they help to bolster recruitment). On the other hand, "boomerang" residents, plus boom and bust production cycles, don't warrant building permanent infrastructure either.
Housing markets can turn on a dime. In the 1980's, Williston was saddled with more than $25 million in debt, after housing developers abandoned hundreds of home building projects.
So wherever rig camps make sense, Conex is the new standard in temporary oilfield housing. They're quick and easy to deploy. They simplify the business of procurement and asset management. They help energy companies expedite local safety inspections, permits, and related workflows. Most important, they're the most durable housing solution available.
Eco-Conscious Operations
Environmental topics surrounding oil and gas production tend to focus on the drilling footprint, which certainly has the largest impact on local ecosystems. But surface facilities aren't irrelevant to the conversation. And in fact, choosing the right materials for workforce housing, equipment storage, power control rooms and compression stations has a notable impact on the environment, too.
Renovating old structures (including steel shipping containers) uses twice as much labor and half as many resources, as compared to completing a new build. These numbers are good for the economy and its supply of raw materials.
Shipping containers represent "embodied energy," the fuel and labor that was used to construct them in the first place. Leaving these containers abandoned in America's port-city graveyards is wasting that energy. Outfitting them with doors, windows, and workable interiors—on the other hand—is a big step toward sustainability goals.
Energy companies can do more than people realize to act as stewards of the planet. Opting for recycled shipping containers over stick-built structures or traditional modular units is a good place to start.
To learn more, also check out: