Custom Shipping Container Buildings
Modular shipping container buildings save developers time and money.
Falcon Structures' controlled manufacturing facility enables us to deliver structures on time and on budget because we've removed many of construction's stumbling blocks including unreliable supply chains, materials theft, and weather delays, streamlining the construction process. Our team works with shipping containers all day every day, so we know how to turnaround modules as quickly as possible and maintain a high standard of quality.
Customers who choose shipping container buildings can expect to:
Save money. Shipping container-based buildings compress time to revenue.
Save time. Assembling shipping container-based modules on site is significantly faster than traditional construction.
Reduce hassle. A quality-controlled building process ensure you quotes and deadlines are reliable.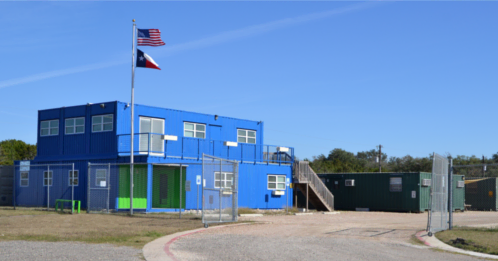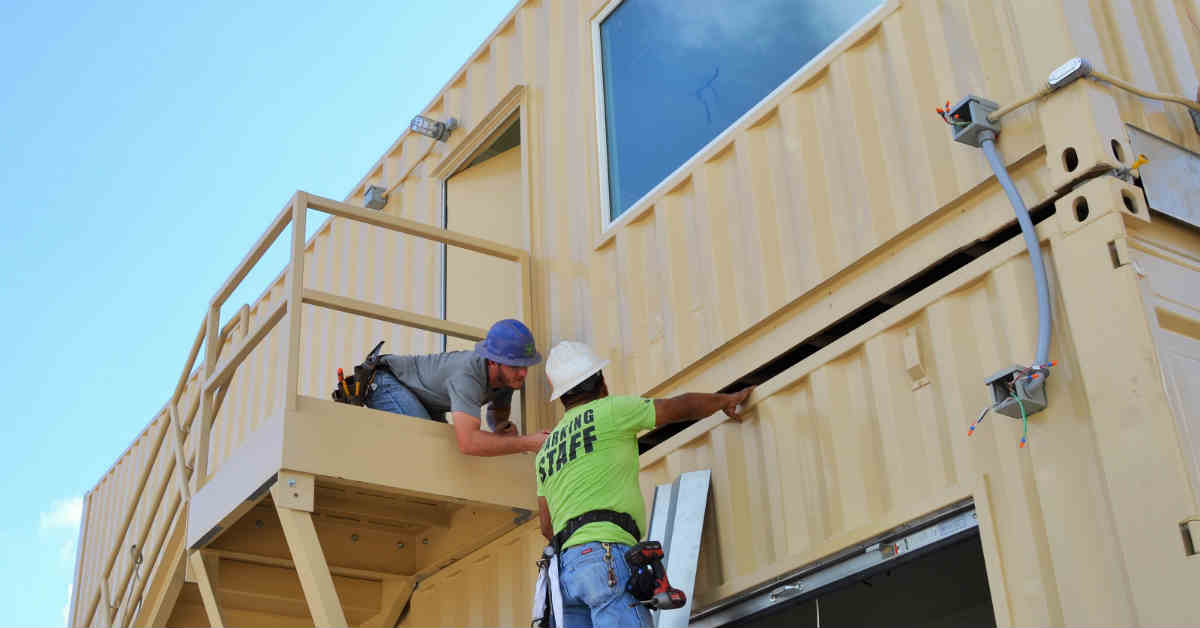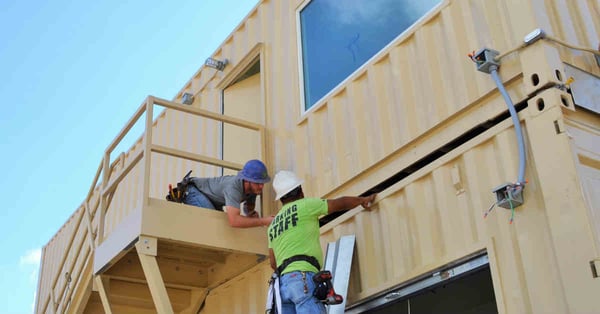 Shipping container buildings are easier to permit than ever before.

As an expert manufacturer of modified conex containers, Falcon Structures creates stackable container-based modules that can be assembled into permanent, multi-unit and multi-story buildings. Thanks to the Falcon's Evaluation Service Report (ESR 4163), we can streamline the building permitting process by providing AC462 code compliant shipping containers.
Build with modified conex containers for your:
Company headquarters.
Product testing lab.
Auxiliary conference room.
And much more.
Why is building with shipping containers so much faster than traditional construction?
While customers prepare the site, our production team modifies shipping containers in house and then sends them out for delivery. Once the modules arrive onsite, local contractors assemble the conex containers like LegoTM bricks.
As illustrated in the infographic below, simultaneously manufacturing the container modules as contractors prepare the site dramatically truncates the construction timeline.
When creating Fortress Obetz, Falcon Structures and local contractors assembled 122 of our modified conex containers into a three-story public gathering place in just 10 working days. Since the entire project was completed in less than a year—half the time traditional construction would have taken—the customer was able to profit months earlier thanks to the advantages of modular construction.
For additional resources check out:
Have questions about shipping container buildings? Contact us at 877-704-0177 or email sales@falconstructures.com.