Jobs at Falcon Structures
Falcon Structures is the market leader in repurposing shipping containers. Founded in 2003, Falcon has cultivated an excellent leadership team and provides employees a great place to work. Falcon's culture is one where employees connect to and impact the company goals. You're a great fit if you have a positive attitude and resonate with our core values.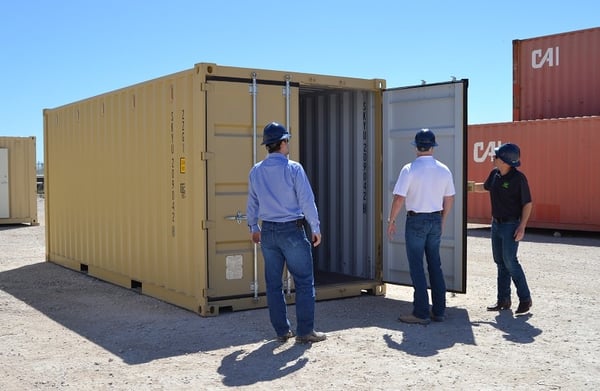 Our Core Values
Service above self
A strong sense of urgency
Individual responsibility
Self-Motivation
Integrity checked by the four-way test:
Is it the truth?
Is it fair to all concerned?
Will it build good will and better friendships?
Will it be beneficial to all concerned
Why work at Falcon?
Competitive salary
Medical, dental and life insurance benefits for full-time employees
Holidays and paid time off
Great people
Available Jobs:
Account Executive
Falcon Structures is seeking an experienced sales professional to help us meet our aggressive growth targets and expand our presence in the industry. The Account Executive is tasked with building key customer relationships, negotiating and closing business deals, identifying sales opportunities, and maintaining customer accounts.
We're seeking a candidate who has:
A proven history of successful sales experience
Consultative sales skills
Bachelor's Degree
7+ Years of relevant experience
Inside Sales: Market Response Representative (Entry Level)
Falcon Structures is seeking enthusiastic entry level Market Response Representative (MRR) who will be the first point of contact for potential customers. Our MRRs play a meaningful role for the sales team and sets the tone for the rest of the sales process.
We're seeking a candidate who has:
Bachelor's Degree
Excellent verbal and written communication skills
Ability to collaborate and accept/provide feedback in a team setting
Questions? Email jobs@falconstructures.com.