Industrial Equipment Shipping Container Solutions
Secure industrial equipment storage for remote locations.
Shipping containers offer a secure, climate-controlled, portable, flexible, and reusable solution for industrial equipment storage. Storage containers are completely customizable and can include a wide range of options needed for equipment storage.
Pipeline Monitoring Equipment Enclosure
While shipping containers can be used for an infinite number of industrial applications, the Oil and Gas industry has found unique uses – one of which is equipment housing along pipelines.
Water Filtration Equipment Enclosure
Shipping containers are often used when other forms of enclosures simply cannot effectively meet the industrial demands required. This was the case for WesTech - who engineers and manufactures process equipment for wastewater industries.
Containerized Generator
Shipping containers are a natural fit for many industrial applications due to their durability and portability. The containerized generator is no exception.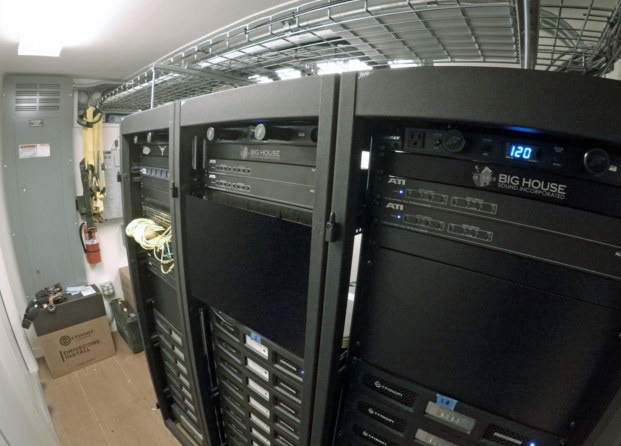 Case Study: Audio Equipment Enclosure for Football Stadium
When Big House Sound needed an equipment enclosure for amplifiers and other audio equipment, they reached out to Falcon.