Custom Generator Enclosures for Industrial Applications
Conex enclosures protect generators on the road and at the job site
Doing technical work at a remote job site, like an oilfield, can easily cost twice as much and take twice as long. Containerized generators save businesses time and money by keeping construction, installation, and testing inside controlled environments. Our custom generator enclosures can be easily transported from site to site by truck, or permanently placed on a trailer for instant portability. We're ready to help your team create the solution that works for your business with design expertise and options for industrial-grade climate control systems, conduit ports, water tight seals, flooring and more.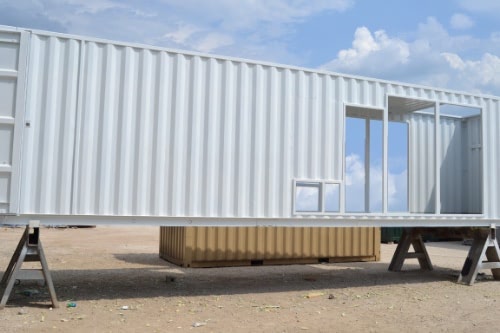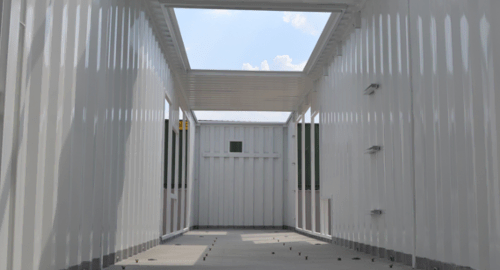 Custom generator enclosures for industry
Uses for generators vary, and subsequently so will the designs. Our design team is happy to work with you to create an enclosure built to your specs.
A durable and cost effective alternative to stick-built enclosures
Instead of building a shed around the generator in the field, you can install your equipment inside the enclosure and ship them to the job site as one tough, portable unit. After manufacturing your custom design, Falcon Structures will deliver the enclosure to your facility where you can guarantee your equipment is ready before shipping it out to the field.
Choosing a containerized enclosure also means cutting out the cost of building and rebuilding stick-built enclosures. In many cases, you won't even need to pour a foundation. Your containerized enclosure can be placed anywhere with flat, level, and dry ground; as soon as the generator comes off the truck, it's ready for use.
With an average lifetime expectancy of 25 years and minimal maintenance required, portable container equipment enclosures offer decades of protection and savings.