Oil and Gas Man Camps in Modified Shipping Containers
Even though they're fairly uniform on the outside, shipping containers can accommodate the full spectrum of onsite, energy production activities—from sleeping and eating, to working and storing valuable equipment. In fact, oil and gas companies are now discovering how versatile these steel-framed structures can be, as we help them stack, join, modify, and relocate more man camp units.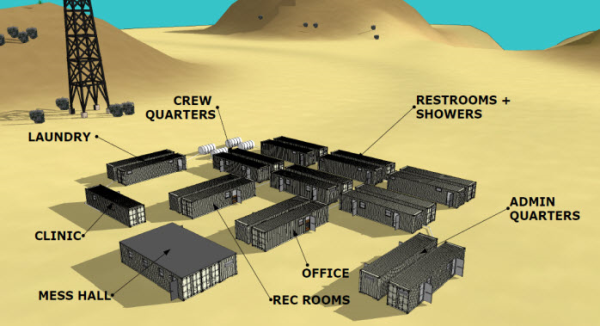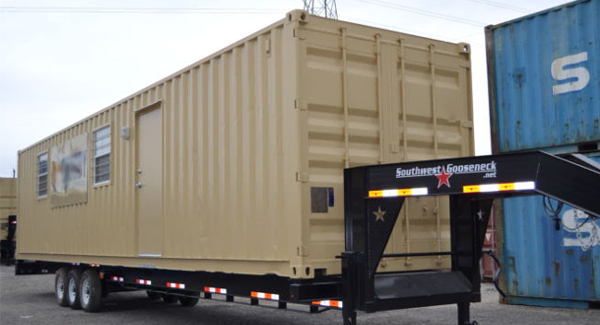 How are shipping containers used to create man camps and oilfield villages?
As illustrated above, we supply and modify shipping containers that can serve as:
Shared or independent living units.
Cafeterias and mess halls.
Laundry rooms.
Separate shower facilities.
Portable office space.
Recreation rooms and fitness centers.
Infirmaries.
Climate-controlled equipment storage.
And more.
Why are shipping containers ideal for oil and gas man camps?
Falcon Structures can modify shipping containers to suit the environment of your job site. Often, container structures require no foundation, compressing your field camp deployment time. They are are transportable via truck, meaning your business can relocate the camp without reinvesting in new structures for each job site.
Our team of designers and engineers can further optimize containers for your man camp operations by adding in standard or specific features.
For more resources check out: