Portable Conex Container Cabins and Bunkhouses
A place for seasonal workers to rest and relax at remote job sites
Give seasonal workers a place to rest and relax -- even if they're working in the wilderness. Sturdy enough for frequent relocation, modified conex containers provide safe and comfortable living environments in the outdoors. The small, foundation-free footprint of conex containers makes them ideal for sensitive ecosystems that bar permanent structures.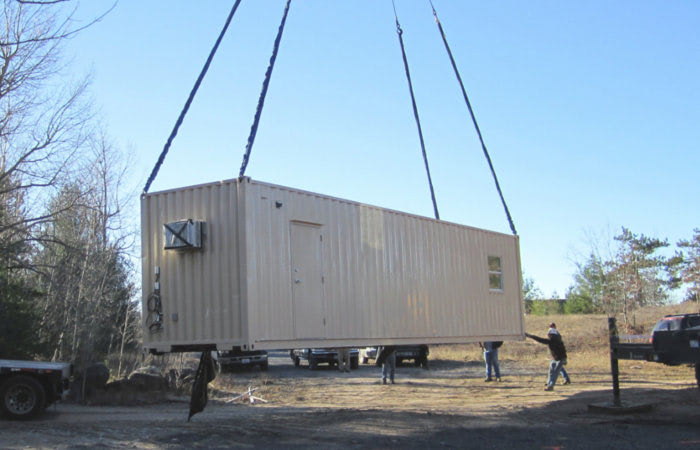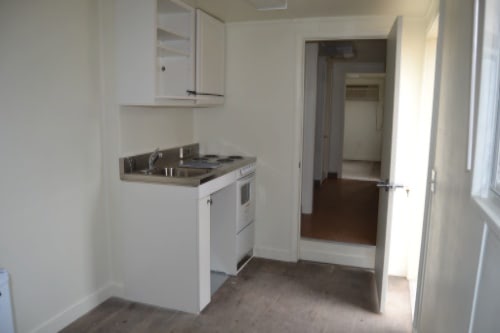 Why use a conex cabin for seasonal housing?
Advantages shipping container cabins have over other modular and non-permanent structures:
Secure.

People are safe and equipment is secure within a shipping container constructed of 16-gauge, Corten steel (or weathering steel). Steel doors, deadbolt locks, and optional burglar bars keep out intruders – including bears.
Durable.

Built to withstand the elements (rain, humidity, heat, cold, high winds, etc.) of the open sea, shipping containers offer a 25-year lifespan that's tough to beat.
Small footprint.

Installing a pre-constructed shipping container – often no foundation is needed – gives workers a place to rest where permanent structures aren't possible.
Utility friendly.

Easily connect and disconnect your cabin to existing utilities or to a self-contained grey water and solar system.
Customizable.

The options for customization are endless. Visit our container

modification options page

for inspiration.
Container bunkhouses have a small footprint for sensitive ecosystems.
Employees for the Park Service and Fish and Wildlife departments often spend weeks in the wilderness. A shipping container cabin is the perfect outpost for employees and seasonal workers to cook a hot meal, take a shower, and sleep in a comfortable environment protected from the outdoors.
A conex container cabin can boost morale and extend the time employees spend in the field all while respecting limits on structures in protected habitats.