Thank you!
Thank you for your interest in our ebook: "Examples and Explanations of Shipping Container Modifications." We hope you'll gain a practical understanding of the possibilities and limitations of modifying shipping containers with respect to both utility and safety.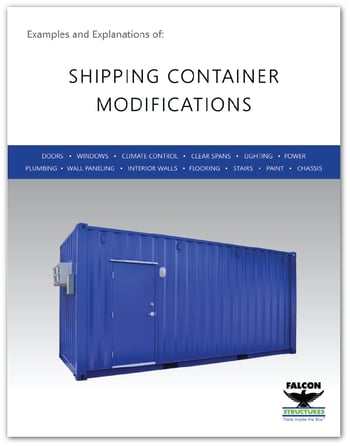 We'll also send you a confirmation email, in case you want to grab your download at a later date.
Want to learn more? Check out these additional shipping container resources:
In addition, if you have any other questions about container design or are ready to launch a shipping container project of your own, we're happy to help!
You can reach us at 877-704-0177 or drop us an email at sales@falconstructures.com.