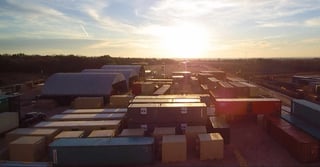 How will the shipping container structure industry evolve in 2017? We asked Falcon Structures CEO Stephen Shang to share his insights on: The modular building industry as a whole; the role of Conex shipping containers in that picture; what changes we can expect with shipping container codes; and how changes in our macroeconomic climate could affect the industry.
In a broad sense, what changes do you expect to see in the modular building industry in 2017?
Stephen Shang: Awareness regarding the benefits of modular construction and modularization will continue to grow. We're at a point now where we are still talking about the benefits of modular and all it can bring to the construction industry and for functional space. This concept has been catching on, and in 2017, we should see a groundswell of people really starting to get it.
How will shipping container structures fit into this equation in 2017?
SS: With ISO shipping containers, we will continue to see new applications – ideas we had never considered in the past – appear on the horizon. More engineers understand the structural properties of shipping containers, so they can put containers together in ingenious new ways, for example, how they stack and join containers.
Consequently, we will continue to see new methods used for plant upgrades and building equipment enclosures. I also expect to see more shipping container proliferation and acceptance of container structures by authorities having jurisdiction (AHJ) than ever before.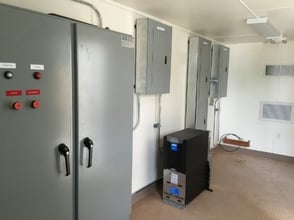 Can you share some insight on what we can expect with shipping container codes and compliance specifically?
SS: Yes, code reform is on everyone's mind, as well as clarity with AHJs. Once clarified, there will be a watershed event where the container structures industry goes much more mainstream than it is at present.
In 2017, code agencies and government regulators will give more attention to ISO shipping containers, due to the 2016 publication of AC462 (the International Code Council's (ICC's) acceptance criteria for structural building materials from shipping containers). AC462 provided guidance the container structure industry desperately needed.
I foresee a proposed revision to AC462 coming, now that the industry has had time to digest and understand the criteria. As with any code, AC462 should evolve in an iterative process, with container structure industry leaders providing feedback to the ICC, resulting in a new iteration.
While widespread adoption of Conex shipping container structures won't happen in 2017, I do see that happening in the next five years. Once the code problem is resolved, shipping containers will become less experimental and all sorts of great ideas that have been pushed back by regulators will become reality. Realistically, that's more likely to happen in 2018 or 2019.
In the meantime, we need to remain vigilant as an industry to ensure that the shipping container structures we build are safe for the general public.
Learn more about how Falcon ensures shipping containers are safe and secure in this past post.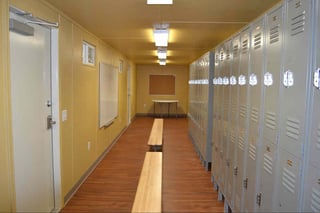 How do you see the current and pending economic climate affecting the container structure industry?SS: Recently, we've seen a business community that is willing to make decisions again, and we're excited about that. Some promises made by the incoming administration touch on traditional industries – infrastructure, oil and gas, manufacturing, and others – that are a good fit for shipping container structures.
So it's my observation that 2017 should be a great year for our industry, because the macroeconomic climate has changed. Of course change is always in the air when a shift in power occurs. Falcon has been in business since 2003, and we've seen a lot of changes in the political climate and the container structures industry.
As a business owner, it's always been my very strong belief that businesses in general need to make adjustments, just as you would when you're sailing. If the wind blows from the right or the left, you adjust your sails accordingly. So while many people say we're going through a seismic shift with the new administration, at Falcon, we'll just make our adjustments and keep on sailing.
If you have questions about ISO shipping containers for your industrial, construction, military or other application, we're here to help. Give us a call at 877-704-0177 to speak with a friendly Falcon representative today.