We were presented with a mobile cooling need for a client recently. They needed to house an Information Technology (IT) Room in a secure, mobile structure that could be maintained at a consistent cool temperature. In response, we created a Falcon Cool Box Mobile IT Room to meet their needs.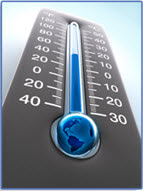 Phoenix Petrocorp moves from drilling site to drilling site and their IT infrastructure, most importantly their servers, needed to go with them. It was especially important to retain the interior integrity of the space with a cool temperature as the electronics and computer servers that are housed in this space have specific temperature requirements. Servers produce heat and are required to remain at a consistent cool temperature. This not only protects the equipment but it is also needed to optimize efficiency of the servers and extend the lifespan of the equipment.
The mobility needs combined with the cooling requirement were the perfect customer requirements for utilizing the Climate Controlled Storage Container. The base Falcon Cool Box offers a climate-controlled environment with lighting. Additions were made to our standard cool box including, additional insulation, heating/cooling and a wall containing a personnel door for secure access. These features created the optimal environment for protecting the servers and electrical equipment. The structure can be moved from Phoenix Petrocorp's sites while maintaining the secure cool environment for all their IT equipment.
A few things to keep in mind when building out a secure cool environment for sensitive electronics:
Ensuring a watertight space that offers secure stable flooring.
Maintaining a consistent temperature through the use of insulation, proper cooling unit and thermostat are essential.
Providing secure access and storage through a lock box or secure personnel doors.
Offering adequate electrical wiring and outlets to accommodate equipment.