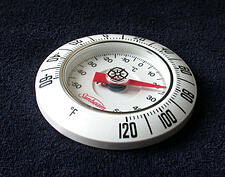 At Falcon Structures we have helped companies of various sizes that produce, manufacture, resell or store a variety of products. From specialty food items to sensitive electronic equipment, we know the climate-controlled environment for each item is particularly important in extending product life and maintaining product performance.
Climate Controlled Storage for Eutlser
Recently our client Eutlser, a family owned custom rubber company, came to us with the need to store product in an environment that would be sensitive to maintaining humidity levels. Many of their products are custom molded to specific manufacturing needs. Most rubber and plastics change in physical properties during storage and can ultimately become unserviceable due to excessive hardening, softening, cracking or other service degradation. These changes can be the result of light, heat or humidity, among other factors.
Eustler's goal was to minimize or eliminate these possible effects by carefully choosing the right environment and storage conditions. The use of a repurposed shipping container had been pursued prior to our introduction to Eustler. At this most recent juncture with Falcon Containers, Eustler wanted a watertight container providing no leakage through ceiling ventilation installation. In our structures, we leave all ceiling structures secure and utilized a side ventilation process.
Our Climate Controlled Storage Container was the ideal match for their product storage needs. Additions were made to the standard Falcon Cool Box with the installation of plywood walls to protect the insulation lining the container. Through our experience, we list the following factors as important in selecting your storage environment.
Key Factors for Product Protection and Storage
Temperature- determine the ideal temperature range and insure that a thermostat or temperature controlled unit is included for monitoring.
Humidity – different product types require different humidity levels so where ventilation is necessary ensure that airflow is available.
Light- some products deteriorate with light and in particular strong sunlight. Your storage environment should take these openings, or lack of, into consideration when designing the structure.