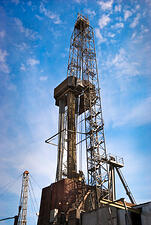 Last week we discussed the most recent announcement regarding the Eagle Ford Shale area and the projected status of this play to become the world's largest oil and gas development in the world due to the capital spending in this area. We also discussed the reason this previously economically unviable area has become one of the most actively drilled targets for oil and natural gas in the United States. Fracking, or hydraulic fracturing as it is technically defined, is the process that was instituted in this area to release petroleum and natural gas for extraction.
While the Eagle Ford Shale area has placed it's mark on the list of drilling sites across the US for its abundance, this explosion of natural resources is happening across the US where currently there exists some 36,000 fracking wells with thousands opening up every year. This drilling process has assisted in dropping natural gas prices 86%, made landowners wealthy, brought rural towns back to life and dropped the unemployment numbers in many states. However, fracking does not exist without controversy.
Fracking extracts gas embedded in shale rock using horizontal drilling with the combination of high pressure water and other substances to release the natural resources. Detractors of the process say that it contaminates drinking water, poisoning both humans and animals. David Pogue, New York Times columnist and CBS News correspondent, recently dug into what is known about fracking and provides both a simple description of the process and detailed background into the Marcellus shale activity, located in the Northeast spanning 95,000 square miles and covering four states. Check out David's segment from the December 30th edition of CBS Sunday morning.