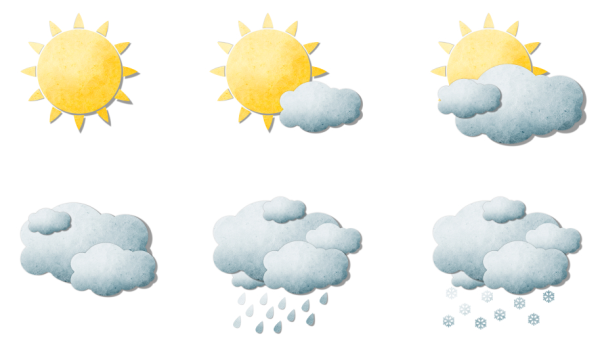 With any shipping container, you never need to worry about water or wind damage. However, if you live in an area that reaches temperatures above 90 degrees in the summer or below freezing in the winter, then certain items can benefit from being stored using a climate-controlled box.
Use Case Examples for Climate-Controlled Storage
The most popular type of climate-controlled storage box is called a Cool Box. If temperatures exceed 90 degrees, many items are at risk for damage, including:
Electronics
CDs and DVDs
Home furnishings
Food stuffs
Art
Machinery and tools
Leather
All of these items also respond poorly to high humidity, which an A/C unit will also help control.
In addition, some items fare badly in very cold weather. For example, people in the food and beverage industry who live in areas with very cold winters may want to invest in a heating unit.
Solution: Falcon's Cool Box products help stabilize temperatures and humidity at an affordable price with right-sized insulation, heating, and cooling for goods in storage.
Passive shade-cover systems are another low-cost solution to help keep the box cooler when power isn't available or costs must be kept at a bare minimum.
Living in a Modified Container
People living in a modified shipping container often install HVAC systems. In extreme weather conditions, heating and cooling are a matter of safety. Maintaining a climate-controlled home protects you and your home's contents which could otherwise be damaged by temperature swings.
Finally, an HVAC system can improve the quality of the air in your home. There are graduated levels of insulation as well as cooling / heating capacity to match your location and the design of your box. Windows and doors can make a big difference!

At work camps, it's generally best to install an HVAC system in most or all of the buildings generally used by people, such as the kitchen, dining hall, and offices as well as the living quarters. Installing multiple, redundant systems can keep routine maintenance and repairs from becoming a disaster. It's also important to have plenty of ventilation in wet areas to avoid prolonged moisture build-up
How Climate-Controlled Storage Works
Making modified containers climate controlled is a simple process. High-quality insulation will be installed in the walls and ceiling to limit heat transfer to the outside environment. More insulation usually means reduced interior space, so the HVAC system is matched to get optimum results. The more extreme the weather or the usage, the more robust the system will need to be.
It's important to install a high quality HVAC system to prevent the need for repairs, especially in remote areas. If you are concerned about over-using your HVAC system, you can opt to only have it running during the months when it is hot enough to be a concern. This will help save money on utility bills. Even boxes with no power are energy efficient when outfitted with the right insulation.