Don't let the boxy shape fool you! Shipping containers lead complex lives traveling the globe. Sometimes they even make an abrupt career change from sailing the high seas to serving as office space or storage for businesses on land. To discover more about the secrets lives of shipping containers, check out our handy shipping container fact sheet!
The infographic below illustrates the versatility of ISO shipping containers, popular uses and modifications for containers, as well as the nuts and bolts of key container features.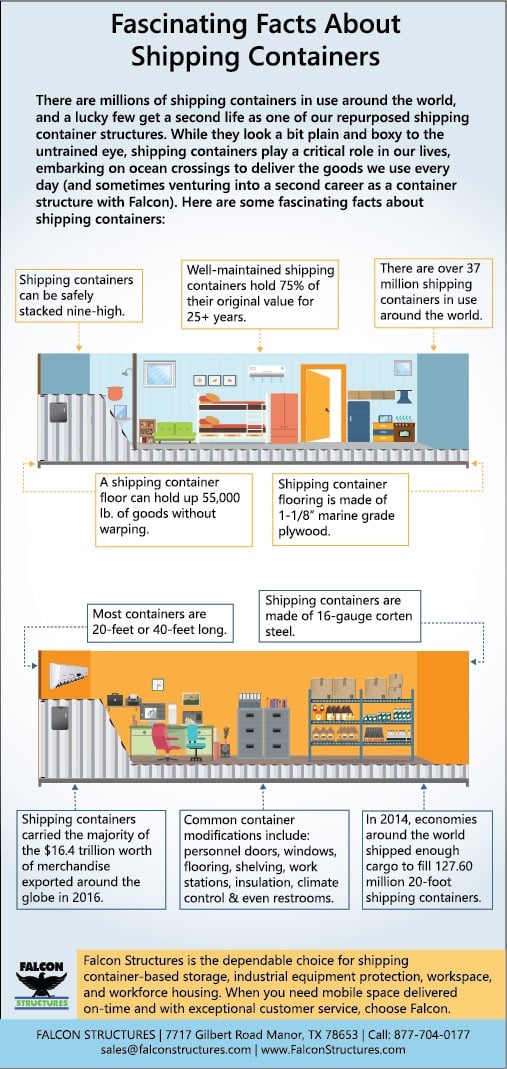 If you have questions about your shipping container-based project, give us a call at 877-704-0177 or e-mail us at sales@falconstructures.com.