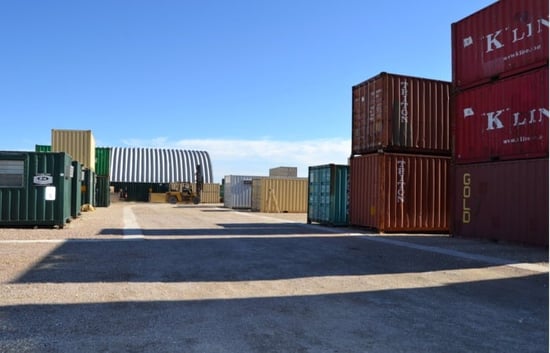 I recently had a discussion with a customer about shipping container prices in Austin, Texas. He told me that he had been shopping for a shipping container for a while and he couldn't figure why some shipping containers are cheaper than others. He said they all looked the same to him so why would the prices be different. This business can be a little unpredictable so I asked him, "why do you think prices are different?"
I found his answers interesting so I've decided to list some of them here. I don't know if these are right or wrong but they are sure are food for thought.
Shipping Containers may be priced differently because of quality. Just because the shipping container appears to be in good shape make sure to do a thorough inspection before you buy. Here are some thoughts on the quality of used shipping containers
Most companies will charge you for delivery even if you don't accept the shipping container. Some will charge you a restocking fee of up to 300 bucks!!
Shipping containers may be priced differently because of geography. Shipping containers are typically a little less expensive near a port than if they are in a land locked city like Austin or San Antonio.
Shipping containers could be less expensive because the person you are buying from doesn't actually own any containers. There are brokers who just ship containers from the closest source. These companies tend to be less expensive but they never see the shipping containers so the customer often gets lower quality containers.
The low cost company is often the least concerned with customer service. What if you receive your shipping container and realize it has a problem right after it's delivered? Will the company you buy from stand behind it's products and services? Will they fix your problem and deal with you honestly?
Next time I'll talk about some of questions to ask when you are shopping for a shipping container. If you have any stories you would like to share with me please contact me at sales@falconstructures.com.