Shipping Container Home Layouts
We've developed several different types of shipping container home layouts so that you can mix and match the units to fit your needs. All of the following are built inside of standard 8' x 20' ISO shipping containers.
20' Stand alone shipping container cabins
The following two layouts are ideally suited as stand alone shipping container cabins. They have a sleeping area, kitchenette, and fully equipped bathroom.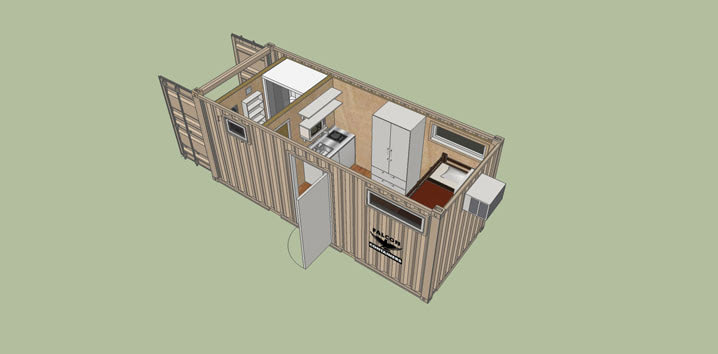 20' Multi-container units / container camps
The following four layouts are ideally suited for use in a shipping container work camp setting, where multiple shipping container houses are used together.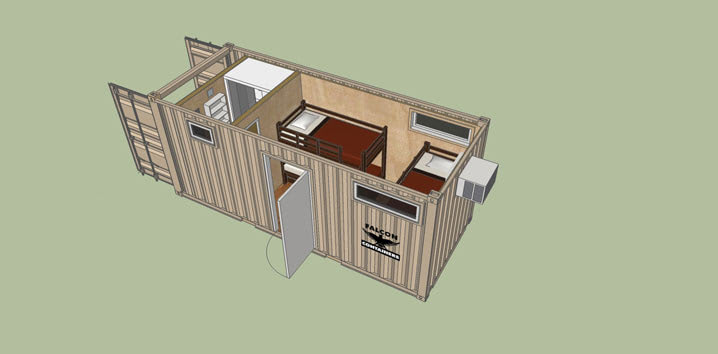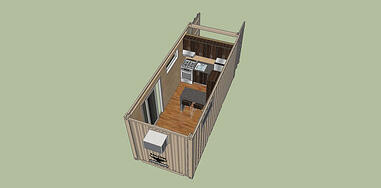 20' Falcon Bath-Laundry Unit >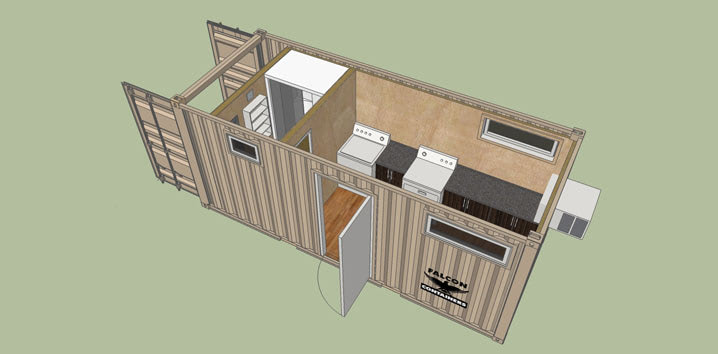 20' Falcon Screened Porch Unit >