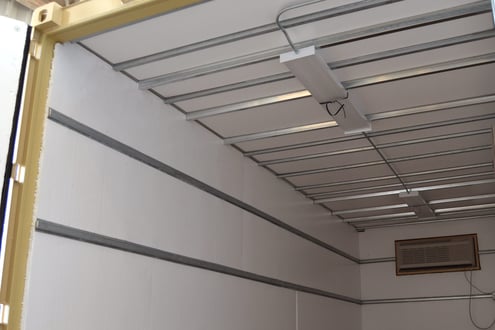 We all know by now how hot in can get in Texas. Some people may worry that whatever they may be storing in their conex container is going to get ruined in the brutal Texas sun.
No need to worry, we now have a solution for you! Insulating conex containers are one of the most popular modifications that can be done to a container, and at Falcon we have perfected the art of insulating a conex. Here's a few reasons why insulation may be what your looking for:
You are storing temperature/humidity sensitive equipment
Vehicle storage
Keep perishable goods protected
You would like to add an AC unit and make the container into an office for a workplace
At Falcon, we use 1" foil-backed rigid foam insulation (3R rated) attached to the interior walls. We can also install paneling over the insulation, or add any other modification to the container, including and AC unit, windows, doors, etc... Just ask, and most likely we have done it.