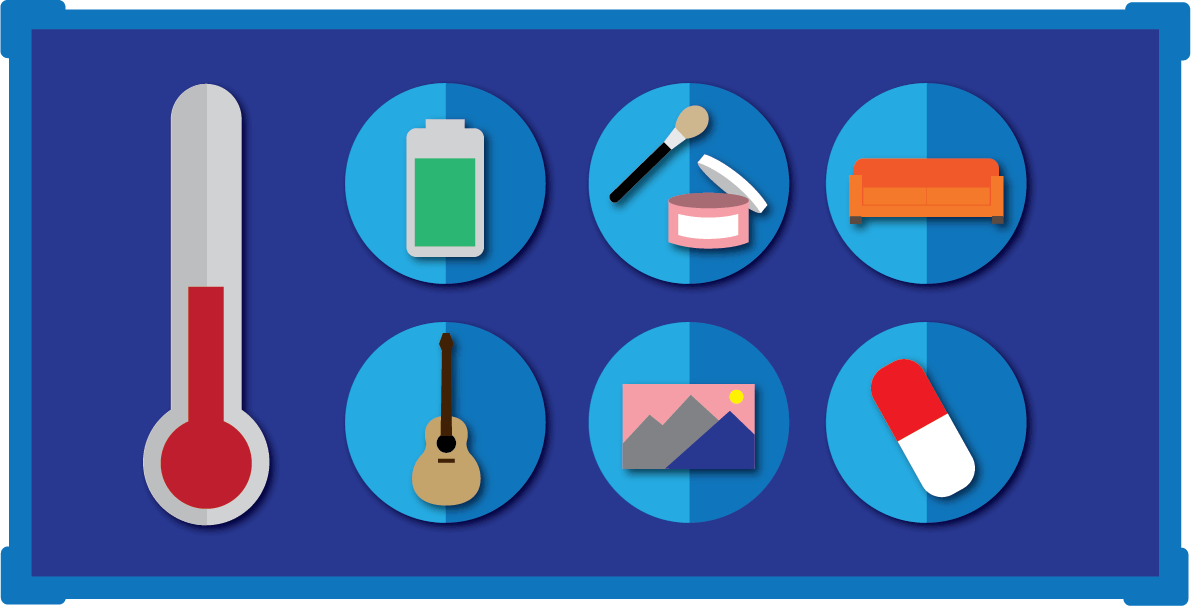 Food isn't the only inventory that needs climate controlled storage. Retailers from pharmacies to furniture stores should be mindful of where they store overstocked items to maximize the lifespans of their products and prevent loss due to spoilage.
The following inventory should be kept in a temperature-controlled and humidity-controlled storage area:
Electronics and consumer goods that need batteries.
Make-up and other cosmetics.
Medicines; prescription and over the counter.
Furniture; wood, leather or wicker.
Musical instruments.
Collectible items such as comic books and art.
Ideally all the inventory would be out on the shelves or arranged in the show room. However, products can get crowded especially if the business grows faster than anticipated or the location is somewhat remote, creating longer than usual waits between shipments.
Placing a climate-controlled shipping container in the parking lot or dock behind the storefront is a fast and cost-effective way to add space for inventory storage. Here are a few tips for getting the most utility out of a climate-controlled inventory storage container.
Test the container's footprint with painter's tape.
Will this container be holding seasonal inventory, and thus untouched for most of the year, or will employees be running in and out of it through-out the day? Is there ample space around the container's entry point to maneuver larger items? If the container is inside of a warehouse, will it disrupt foot traffic or forklift traffic?
It's better to think about these questions before the container is dropped off at the store. Use painter's tape to map out the container's hypothetical footprint and test how it will impact the day-to-day flow of your operations.
Think about the doors.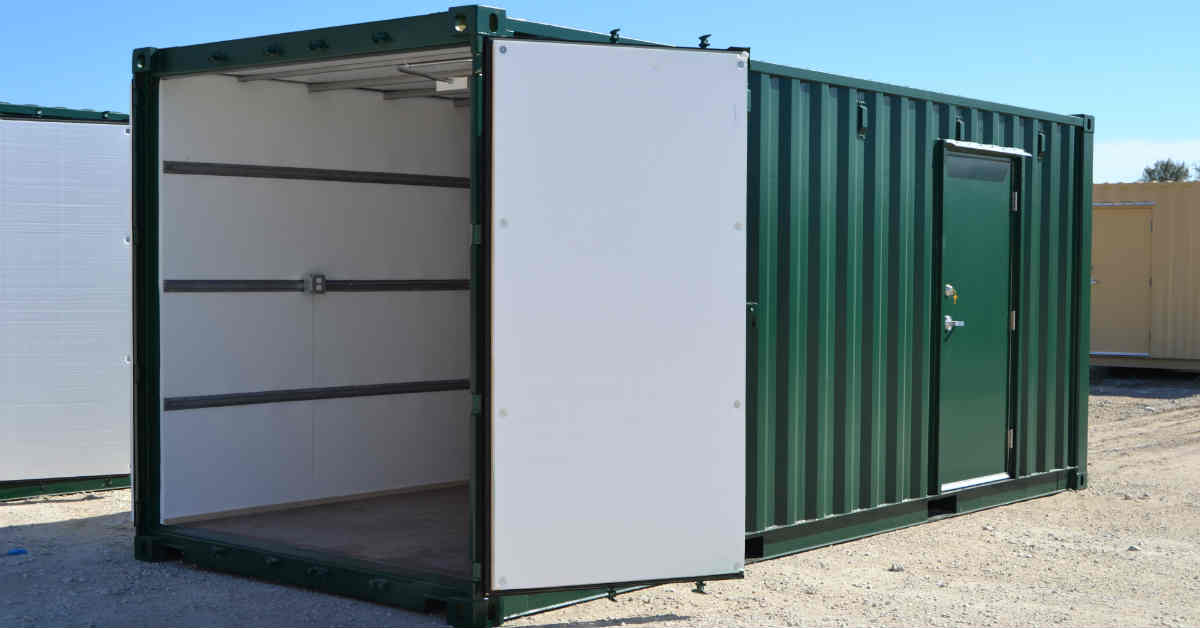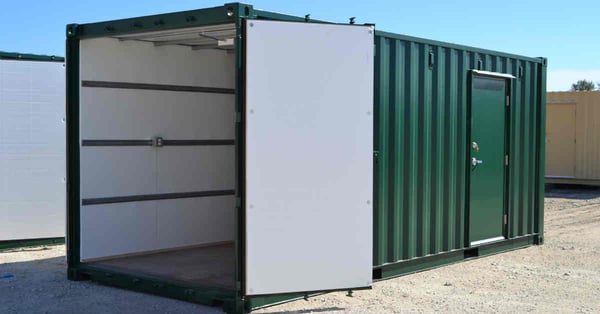 Bigger doors make it easier to move bulky items like furniture in and out of the shipping container, but they also make it easier for cold to escape.
If you're looking for basic temperature control for items that won't be regularly accessed, insulated cargo doors will probably work for you. If people will regularly access the storage container, a smaller insulated personnel door will keep the cold in and the power bill down.
Map out your storage system.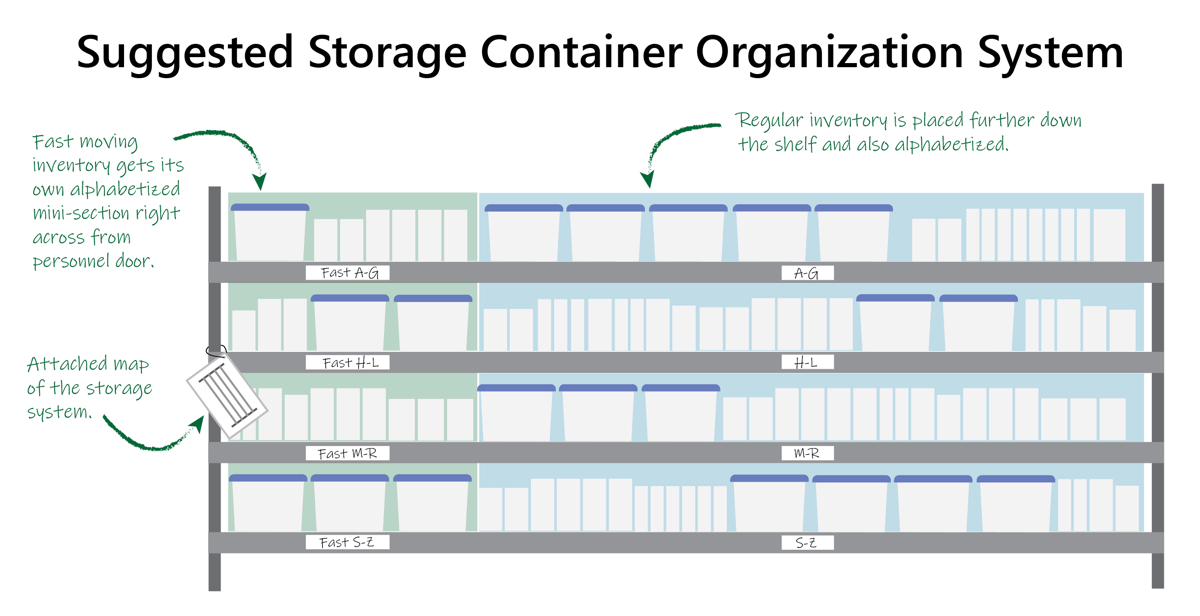 If you're considering climate-controlled storage, you probably have some inventory around you keep tripping over. Moving items into the climate-controlled storage container is a great opportunity to get organized. What exactly is going in the shipping container? Will it be an extension of an existing system, like the second half of the alphabet?
Some businesses like pharmacies may benefit from organizing the container so that the most frequently cycled-through medications are close to the personnel door. Others may have specific topical designations. Alphabetizing items has the advantage of making items easy to find with minimal training.
One of the most helpful things you can do for your employees is draw a map of the storage system, laminate it, and attach it to an obvious location. New hires can quickly scan the map for what they need and restock according to your system. Adding labels to shelf edges and using transparent containers to hold smaller items will also encourage people to stick with one organization system.
In addition to pre-installed shelving, Falcon can also install custom cabinetry. Check out these other resources to learn more about ISO container storage:
Have questions about temperature-controlled storage? Contact us at 877-698-1279 or sales@FalconStructures.com.