Portable Shipping Container Locker Rooms with Showers
People who work in tough job sites, like oil rigs and mining camps, need a comfortable space to shower and change after their shifts. Portable shipping container locker rooms with bathrooms and showers are a fast and turnkey solution. When employees need to take a break, providing them with a tidy climate-controlled space will boost morale and improve retention.
You can also rest assured that employee belongings will be secure inside the corten steel walls of a shipping container locker room. Inherently mobile, shipping container locker rooms will hold up to frequent relocation with minimal maintenance.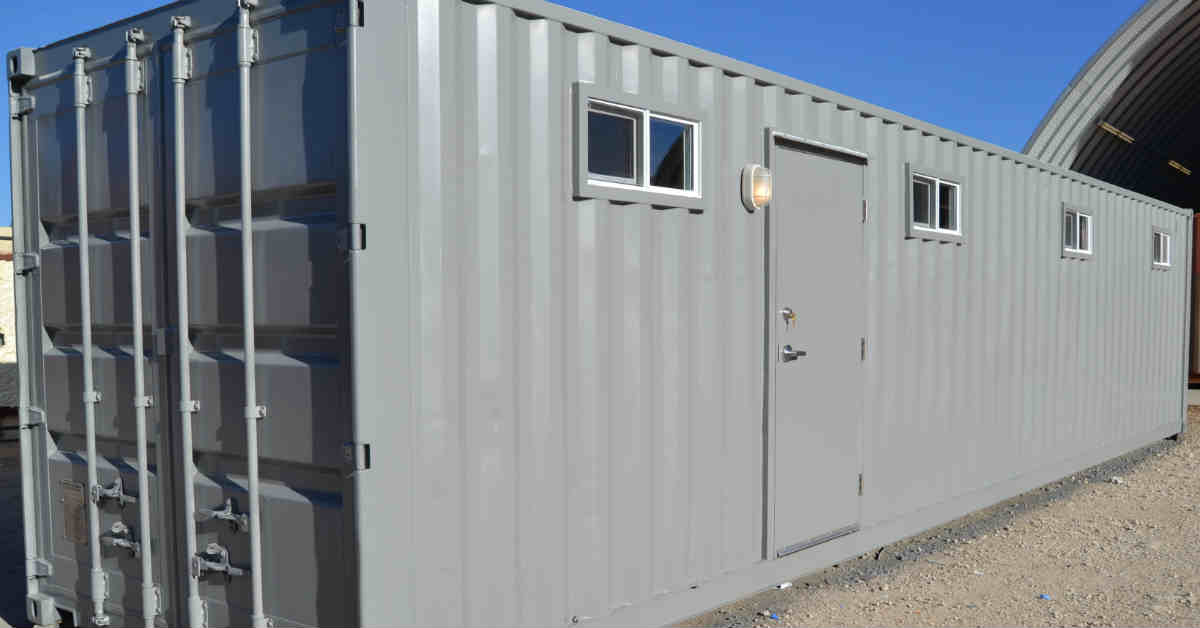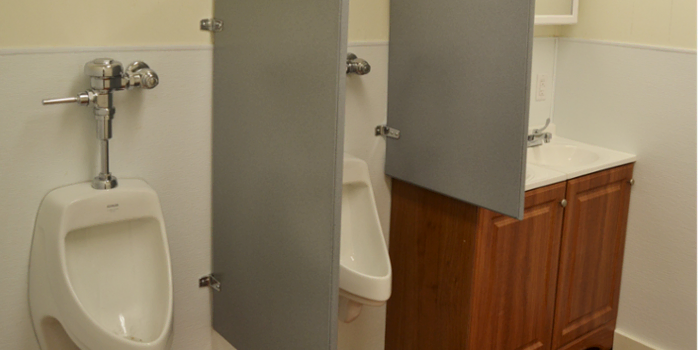 Containerized locker rooms and showers are turnkey.
Our standard locker room floor plan was designed around recurring client needs, especially those in the oil and gas industry. Looking for something special? Just ask. Key features and benefits of shipping container locker rooms include:
Separate shower and restroom

areas on opposite ends to ensure privacy.
Sturdy, ready-to-use lockers and benches

in center locker room area, so employees can relax, recharge, and secure personal items.
Heavy-duty, steel construction

that provides up to 25 years of useful life in any environment.
Quick setup and relocation,

since no steps, ramps, tie downs, skirting, or foundation is required (for most applications).
Built-in, plug-and-play electrical and plumbing

connections get your shipping container up and running fast.
Several employee comfort features

come standard, including showers, sinks, toilets, climate control, electrical outlets, high windows for privacy, and more.
Transport shipping container locker rooms wherever you need them.
Thanks to their standardized sizes, shipping container locker rooms are the perfect size for trucks. They can be placed at your site by crane or forklift wherever there is flat, dry, and level ground. We also offer chassis trailers if you'd like to keep your locker rooms and showers on wheels.