Ground Level Field Offices in Conex Containers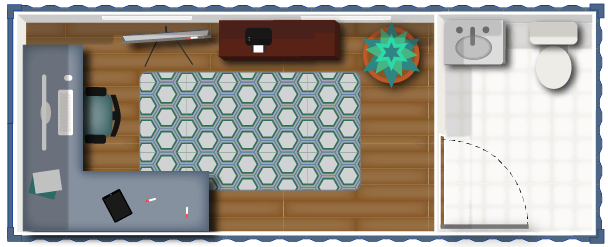 Available in 20-foot and 40-foot sizes, Falcon Structures offers several standard mobile field office products, as well as custom shipping container solutions. Our standard solutions include open floor plans and combination office, storage, conference room, and half bath configurations.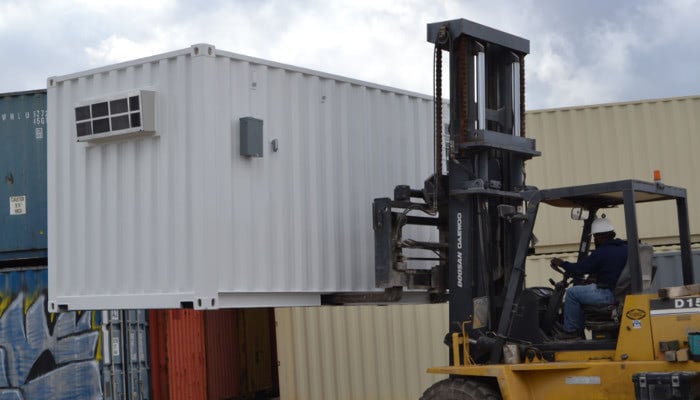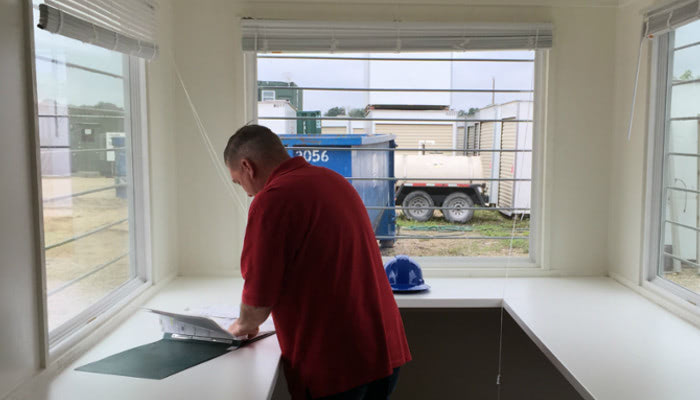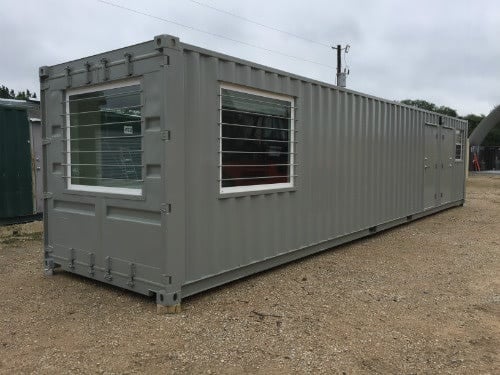 Why conex offices?
Falcon Structures' mobile field offices offer several distinct advantages over traditional modular buildings including:
Safe and Secure. Steel construction and sturdy doors for superior security of personnel and property.
Weather Resistance. Shipping container roofs can handle snow loads without leaking.
Durable. 25-year lifespans on average with minimal maintenance needed.
Fast Deployment. When conditions permit, customers can place shipping containers directly on the ground without a foundation.
Turnkey. Plug and play electrical and plumbing components included.
Built-in Mobility. Easy to relocate around a job site or cross-country.
Reliable Comfort. Climate control systems suitable for extreme weather conditions.
Customizable. Half-bath upgrade and other options available.
Ground level offices are mobile
Modified conex shipping containers provide a comfortable ground level office space for employees and reduce long-term maintenance costs. Constructed of 16-gauge Corten steel, shipping containers will last through decades of relocation to remote job sites.
Consider a modified shipping container for:
Supplemental office space.

Private meeting space or conference room.

Dual office with a half bath.

Combination work/utility/storage space.

Combination office and climate-controlled storage.

Employee break room.

Nurse

's office or infirmary.

Your one-of-a-kind mobile field office application.
You can choose from our standard mobile office configurations, then add your choice of Falcon's shipping container options. Check out our popular container modification options here.