July 2012
Falcon Containers Awarded C-IED Mout Training Complex Project by the Department of the Air Force, Air Force Special Operations Command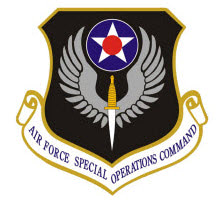 Released on July 12, 2012- Austin, Texas: Falcon Containers, a leading provider of repurposed shipping containers, announced their recent military prime contract award to provide training systems and structures for the Department of the Air Force, Air Force Special Operations Command (AFSOC), 27th Special Operations Wing (27 SOW), Cannon Air Force Base (AFB), New Mexico.

The Military Operations program and Urban Operations Department at Falcon Containers will be responsible for the Military Operations in Urban Terrain (MOUT) training site development, which will allow full mission profiles, designed to defeat the tactical challenges of improvised explosive devices (IED) as well as the strategic challenges of defeating the network that emplaces the IEDs.

"We are excited and honored to be working with the Air Force Special Operations Command (AFSOC), and to be part of this effort that enhances MOUT training for our warfighters. Training increases the success of their missions and their safe return home," said Mario Ravelo, VP Military Training Programs, Urban Operations Training at Falcon Containers.

"This military project will give Falcon Containers the opportunity to bring together much of our expertise in repurposing shipping containers, including self fabrication, design and installation. The end result will be a simulated city made of containers," said Stephen Shang, CEO, Falcon Containers. This prime contract exceeds $13 million worth of military training structures and will consist of the design, fabrication, installation and integration of more than 570 containers into more than 350 buildings and associated instrumentation, control and after action review facilities. Falcon Containers will be locating these structures on Melrose Air Force Range (MAFR) in Cannon Air Force Base (AFB), New Mexico.
Core Business = Core Values
At Falcon Containers the core of our business is – people. Whether we are fulfilling a modified container order for a client in order to provide efficient workspace for staff or if our own Boxperts are working through a business solution to simplify the operations of another client - it all comes down to- people. Our clients are a wide variety of business professionals from a variety of industries and job functions. Each client represents their own unique business challenge and at Falcon our people solve our client's challenges.
We founded Falcon Containers in 2003 with a Core Value Focus that continues to resonate through our staff, product line and service to our clients. It is this Core set of values that drives our growth.
Growth
The growth of our company in the most recent months has opened up opportunity for individuals to become a part of the Falcon Containers team. Our Boxperts are a unique group of individuals each with their own set of responsibilities that relate directly to our business goals.
Core Value Focus
Our Core Values focus on the following:
Serve others before you serve yourself
Move with a strong sense of urgency
Take individual responsibility
Motivate yourself
Follow the 4 Test Rule, always.

Is it the Truth?
Is it fair to all concerned
Will it build good will and better friendships?
Will it be beneficial to all concerned?
If you are interested in a challenge, resonate with our core values and want to be a part of our Boxpert team, contact us at jobs@falconcontainers.com