September 2012
A Trip to the Shipping Container Motherland: Part 1 of a 2 Part Series
Our VP of Sales at Falcon Containers, Brian Dieringer, is in the midst of a comprehensive visit to China to better understand the origination homeland of our fleet of products. This visit will include visits to manufacturers, shipyards and shipping facilities where these legends begin their journey. The manufacturing of these containers takes place largely in China who is currently the largest producer in the world. China has held this position since 1993 outcompeting Korea and Japan the former leaders.1 As of 2008, almost 97 in every 100 shipping containers in the world were manufactured in China. The proximity to massive production zones and the abundant supply of labor has allowed for domination by China in this production arena.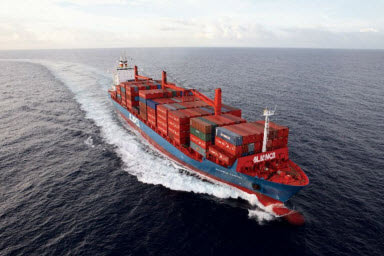 There are few other industries in which China is as dominant as the container manufacturing industry. Chinese based manufacturers dominate 96.5% of all production of shipping containers as of 2008. (World Cargo News, October 2009). The geographical advantages of setting up a manufacturing base in China is largely due to the huge trade volume that originates in China. Over the past 15 years, the imbalance of trade has left a fleet of empty, discarded shipping containers in ports throughout the US and other countries. The inbalance is due to the far greater volume of goods coming out of China then being imported back into it. The result is that containers leave China full but often never return or return empty or under-loaded.

These empty containers have been given second lives by Falcon Containers and other companies using them in modification processes and building structures. Our company's visit to China will open our eyes to the production process as we visit some of the key manufacturers. We will experience the birth of these grand structures and their point of origination. The shipyards that contain these containers full of goods and precious cargo will be a stopping point in our tour. We are anxious to begin the story of travel for these containers, continue to build relationships with our partners in China and experience the full life cycle or better yet-travel cycle of these useful structures.
1 New York Times, "China trade unbalances shipping", 29 January, 2006. Available at: http://www.nytimes.com/2006/01/29/business/worldbusiness/29iht-ships.html [Accessed 7 October 2010]
Falcon Containers Makes Inc. 5000 List for 4th Consecutive Year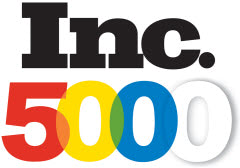 Austin, TX: Released September 05, 2012 - Falcon Containers, an Austin, Texas based provider of repurposed shipping containers, earned recognition as one of the fastest growing private companies in the United States for the fourth consecutive year by Inc. Magazine.
"In the last four years Falcon Containers has expanded our product line, increased our staff, gained numerous new client projects in both the industrial and military segment and this most recent Inc. 5000 award is a testament to all the growth and hard work put forth by all," said Stephen Shang, Falcon Containers CEO.
This exclusive ranking list by Inc. magazine represents a comprehensive look at America's entrepreneurs defined by Inc. 500/5000 selection methodology. To qualify the company must be a US based, privately held, for profit and an independent company -not subsidiaries or divisions of other companies as of December 31, 2011.
Falcon Containers also received Trophy recognition within the Logistics and Transportation category with an 83rd placement as well as 64th in Austin, Texas based companies. The 73% revenue growth combined with the increase in staff propelled Falcon Containers to a 4th consecutive placement in this list of the best and the brightest of entrepreneurial companies.
About Falcon Containers
Founded in 2003, Falcon Containers repurposes shipping containers to simplify their customers' operations. Applications include portable storage containers, military training assets, customized conex containers, and living containers for industrial and man camp living solutions. Falcon has served numerous customers in the Central Texas area and the US Department of Defense throughout the United States. More information can be found at http://www.FalconContainers.com.