Falcon Structures Adds New President and COO John McAlonan to Leadership Team

The addition of McAlonan as President and Chief Operating Officer was prompted by increasing market demand for Falcon Structures' containerized products as well as the anticipated rapid growth of the shipping container structures industry as a whole.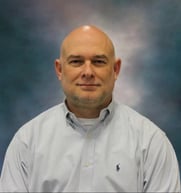 AUSTIN, TEXAS – February 16, 2017 – John McAlonan is now President and COO of Falcon Structures. McAlonan will ensure operational excellence as Falcon continues to scale its modified shipping container operations in the rapidly evolving shipping container structures market.
Prior to joining Falcon, McAlonan spent 23 years with Ultra Electronics, Advanced Tactical Systems, an Austin-based manufacturer, where he served as President for the past 12 years. Under McAlonan's leadership, the company was twice selected as one of the 100 Best Companies to Work for in Texas.
Falcon co-founders CEO Stephen Shang and Executive Vice President of Products Brian Dieringer welcome the addition of McAlonan to the leadership team. As Shang explains, "We're excited about the ongoing growth in both our industry and at Falcon Structures. John will play a key role in driving and managing that growth."
Falcon chose McAlonan to fill the President and COO role due to his successful track record in leading a high growth business and commitment to making and keeping good promises to the customer.
According to Dieringer, "During John's 12 years as President of Ultra Electronics, he led the business through unprecedented revenue and profit growth, and a worldwide expansion of its customer base."
These accomplishments, along with McAlonan's integrity and ability to lead successful teams, reinforced Shang and Dieringer's decision to bring him on board.
"I'm passionate about leading teams to their fullest potential and facilitating a business culture where people want to come to work each and every day knowing what they do makes a difference. Falcon's culture aligns with that vision, and I look forward to helping take the company and its people to the next level," says McAlonan.
As CEO, Shang will lead Falcon's growth strategy and navigate the rapidly changing container structures industry.
In his role as Executive Vice President of Products, Dieringer will continue to drive innovation in the container structures market. As Shang explains, "No one in the world knows how to design and manufacture shipping container products better than Brian. Bringing John on board will allow Brian to focus on developing the innovative products that the industry expects from Falcon Structures."
To learn more about Falcon Structures and the company's industry-leading shipping container solutions, visit www.FalconStructures.com or call 877-704-0177 to speak with a member of our team.
About Falcon Structures
Founded in 2003, Falcon Structures repurposes steel shipping containers into safe and secure living, working and storage spaces - including military training facilities, workforce housing units, jobsite offices, and more. Falcon's growing client base includes major energy corporations, defense contractors, construction firms and the US Department of Defense.
Media Contact:
Krista Short
Director of Marketing
Falcon Structures
512-231-9603
kshort@falconstructures.com
www.FalconStructures.com